Archived News Item
Caringbah Mercy Associates Host Awarded Refugee Educator
March 29, 2017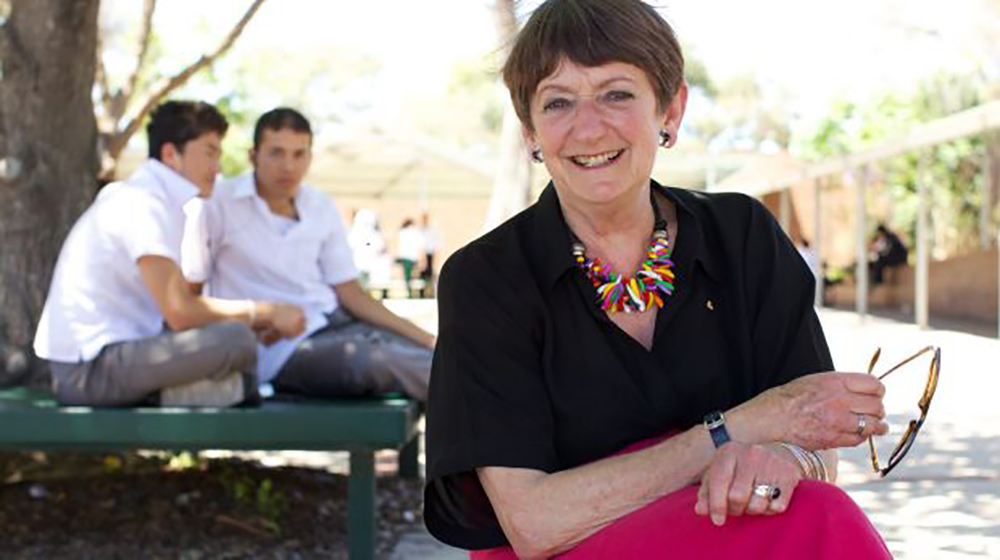 Mercy Associates in Caringbah welcomed Dorothy Hoddinott, Principal and 2014 recipient of the Australian Human Rights Medal to talk about her work at Holroyd High School in providing educational opportunities for young refugees and asylum seekers.
On Monday, March 6, the Circle of Mercy ISMAPNG Associates Caringbah, New South Wales was delighted to have Dorothy Hoddinott as their Guest Presenter.  Dorothy is the Principal of Holroyd High School and the 2014 recipient of the Australian Human Rights Medal recognising her work in promoting education for refugees in all areas.
Dorothy gave an inspiring presentation about Holroyd High School and the achievements and positive changes they are making to young people's lives through education.
Fifteen years ago, Holroyd High School established a "Friends of Zainab Trust" with the primary focus on ensuring the school can provide assistance to young refugees and asylum seekers at Holroyd High School and university.  This Trust has been very successful and has seen some wonderful opportunities provided to young refugees and asylum seekers.
"Approximately sixty percent of Holroyd High School students are of refugee background, and about a sixth of all students are asylum seekers, either in community detention or on bridging visas," said Mrs Hoddinott.
"Some 59% of their 2016 HSC students received first round university offers this year.  Many of these students are refugees and we are thrilled at their success," continued Mrs Hoddinott.
"The school has also been successful in negotiating full scholarships at university for a number of our asylum seeker students," added Mrs Hoddinott.
Mrs Hoddinott went on to explain that all refugee students start with a huge educational disadvantage:  interrupted schooling; having to learn English as a second language and cope at the same time with the school curriculum; trauma; poverty; family responsibilities, and so on.
"Young asylum seekers also have suffered the rigours of their journeys to Australia, immigration detention, and the uncertainty for the future as a consequence of Government policy.  The school provides a safe place for these young people to start rebuilding their lives," said a passionate Mrs Hoddinott.
Mercy Associates are very blessed to support this worthwhile project and encourage others to assist where possible.
Messages to Mercy Associates' Mentor, Nance Cale rsm
29 March 2017