Archived News Item
Call To Mercy In A Rapidly Changing World
February 27, 2017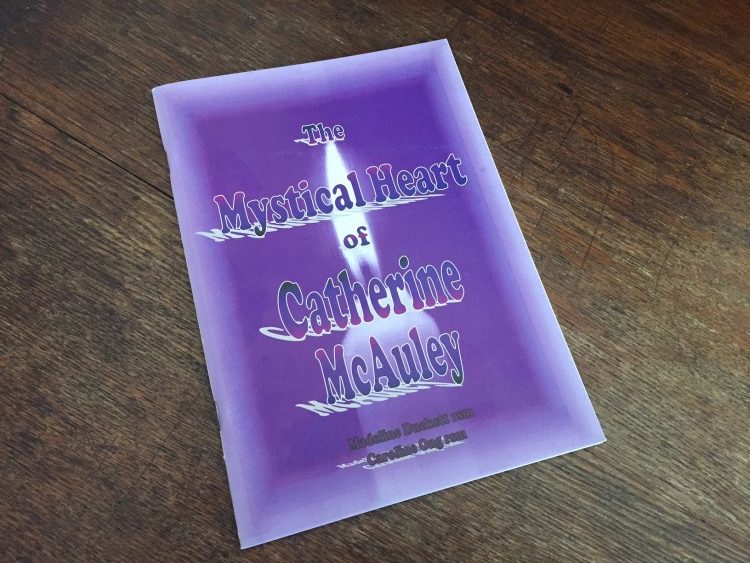 Madeline Duckett rsm has two wonderful books, The Mystical Heart of Catherine McAuley  (Co-authored with Carol Ong rsm) and Boots, Cracked Pots and a Place at the Table, available for purchase. Each book offers readers deep reflections into the teachings of Catherine McAuley and our call to Mercy in a rapidly changing world.
The Mystical Heart of Catherine McAuley

Madeline says there are still copies of this small book available for purchase and recounts a lovely story of continued interest in the book.
"That it might still be of interest and a help to people came home to us rather unexpectedly at the end of last year. A parishioner was given a book to thank him for a kindness performed and he appreciated its contents so much that he bought 50 copies and left them at the back of the church for the taking. A notice was left beside the books indicating that there was no charge but if anyone wished they could leave a donation. Many did, and we were presented with the money from this as well as payment! The copies disappeared in no time. A number comment on how helpful they had found it. One man commented that he had missed out and wondered if there were any more!
"This experience reminded us that we still have a good number of these books available, and they may still be useful for individuals and groups. It may be a way of sharing a little of Catherine McAuley with others, and helpful for reflection," Madeline said.
If you wish to order a copy or copies please contact Madeline or Carol on:
Email: mystheartc@gmail.com
The cost is $10 (+ p & p). There is a 10% discount for orders of more than 10.
---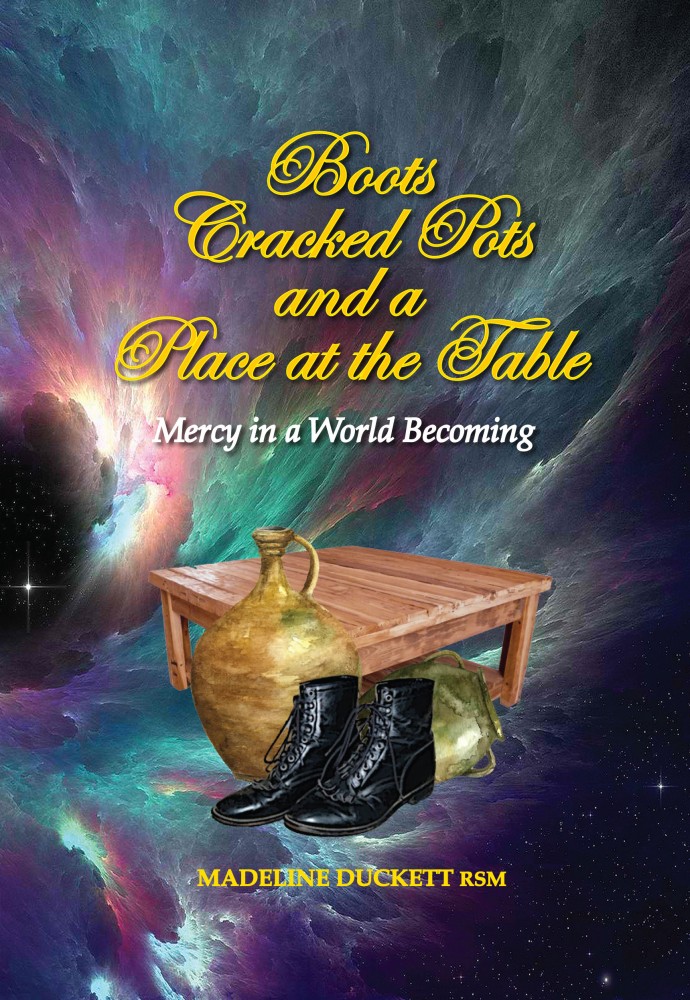 Boots, Cracked Pots and a Place at the Table

A reprint of this book is now available through John Garrett Publishing.
This book is about God's mercy and our call to be this mercy in a rapidly changing world. As the world becomes more connected via technology, communications and mobility, we are aware of the huge potential of this moment for giving birth to a new humanity. We are also aware of its potential for self-destruction. The book raises the question of how mercy fits in such a universe. It offers twelve reflection on themes related to all of this. In so doing it engages with the story of Catherine McAuley, the biblical story and the universe.
The cost is: $19.95 (+ p & p)
27 February 2017