Archived News Item
By God's Mercy We Have Been Given This Work to Do!
July 28, 2014
Damascus College Religious Education Staff Day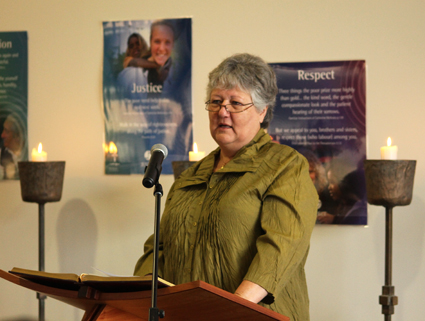 Sr Karon Donnellon is often sought out as a holder of wisdom in the Mercy tradition. From her office in Mercy Ethos she strides the world as a wisdom woman – without doubt a significant challenge. On 14th June Damascus College staff members experienced it as a blessing as we considered our theme for 2014, By God's Mercy we have been given this work to do!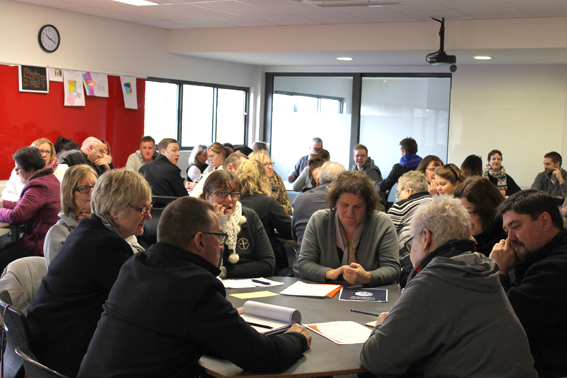 Teaching and ancillary staff welcomed the day in prayer in Our Lady of Mercy Chapel based on the texts of Annunciation, Mary's of Nazareth's call to motherhood and to mercy. It reflected on the call to hear the cry of the poor and on the values that we are called to in our work in a Mercy College.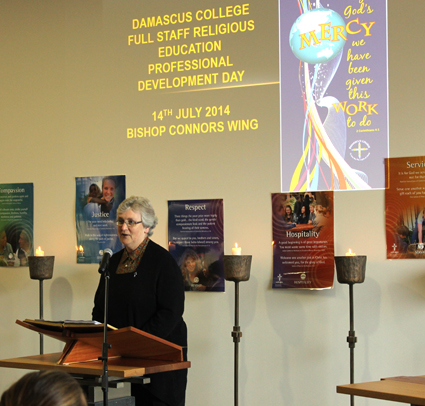 Sr Karon led us through a day that considered the principles that drove the founder of the Sisters of Mercy, Catherine McAuley. We delved into some of the letters from Catherine to her sisters in 19th Century Ireland and found that the mercy and justice of God was at the centre of her plan. The global reality of this mission of mercy was then made clear to the gathering as staff member Gerard Macklin reflected on his recent experience of the Mercy International Centre (Baggot Street) in Dublin and its links to a world community of Mercy.
Later in the day staff members considered how we at Damascus College are indeed the ongoing story of Mercy. In a brainstorm and categorization activity staff members identified actions and possibilities that would enhance our Mercy identification at local, national and international levels.
A woman of passion fashioned out of a coherent vision of mercy, Karon Donnellon RSM is an awesome reflection of the deeper humanity to which all are called. Our work in Mercy continues in response to God's call.
Messages to: Tony Haintz
Assistant Principal – Catholic School Culture Damascus College Ballarat
Photos
Top: Karon Donnellon rsm
Middle: Staff discussion
Bottom: Marie Davey rsm – Deputy Principal