Archived News Item
BUILDING SKILLS, REBUILDING LIVES
July 3, 2015
The United Nations recognizes the vital role that skills play in enabling people to make effective life choices and gain access to labour markets and acknowledge this through World Youth Skills Day on July 15th each year.
In many areas of Papua New Guinea, learning a skill does not happen as a matter of course. Often it is not even expected. The repercussions of young people not acquiring skills to occupy their minds and earn an income can be dire: frustration, depression and desperation often lead to crime.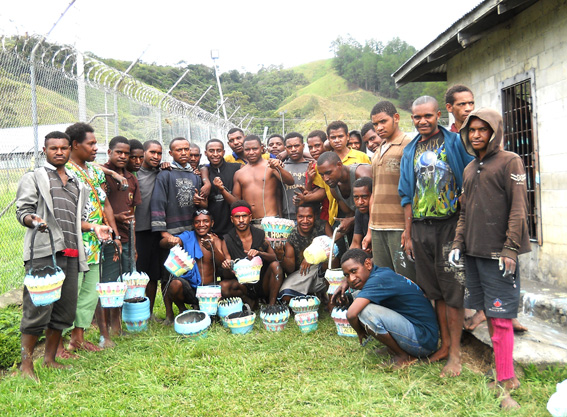 Mt Hagen in the PNG Highlands is an area of high youth unemployment. One of the Mercy Works projects in this area is working with male youths in Baisu Prison. Nowhere are the consequences of under-skilled young people more pronounced than here. Mercy Works is one of the few organisations in PNG that are carrying out rehabilitation work with these young men.
Our workers visit the prison to help them develop life skills such as anger management, and to teach about human rights, self-esteem and personal responsibility. We also offer practical skills training so they learn to make simple clothes and soap.
Apart from the immediate benefit of learning a skill, for many of the youths, the discovery that they are able to learn skills opens up possibilities for them. They can begin to envisage a more positive way of life in the future.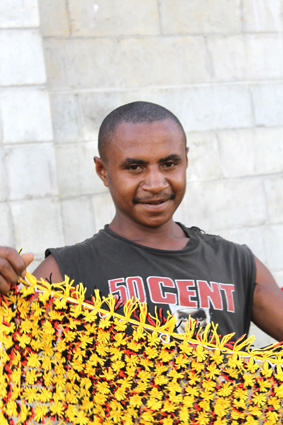 When the young prisoners have finished their term in Baisu, they are usually dropped off in the centre of Mt Hagen with no money or resources. At our drop centre we provide them with a meal, basic supplies and the bus fare to return to their own communities.
Our work here is a small but important contribution to helping some of the world's most desperate young people to turn their lives around.
To find out more about Mercy Works programs in PNG, Timor-Leste and Australia visit www.mercyworks.org.au

Messages to: Mercy Works