Brisbane sister receives national award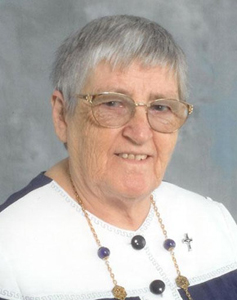 Congratulations to Brisbane's Sister Regis Mary Dunne AO who was one of 16 Australians recognised at the National Health and Medical Research Council Awards for Excellence in Health and Medical Research at the Rydges Hotel, Canberra on December 12, 2007.
The inaugural National Health and Medical Research Council Awards recognise outstanding Australians for their contributions and achievements in health and medical research and health ethics.
Sister Regis Mary, along with Mr Peter Wills AC, was awarded the NHMRC Outstanding Contribution Award. The citation says:
"Sister Regis started her professional career as a microbiologist and was one the first to introduce cytogenetics into a laboratory. She has extensive experience as an ethicist, and geneticist and was the former Director of the Queensland Bioethics Centre.
"Sister Regis is an outstanding Australian who has made innumerable contributions to medical research and clinical practice through her work as a member of many Human Research Ethics Committees, the NHMRC Australian Health Ethics Committee and as a member of the NHMRC Gene and Related Therapies Research Advisory panel."
For more information visit the National Health and Medical Research Council.
From: Sister Elizabeth O'Keefe RSM
Email: EOkeeffe@sombris.org.au