Archived News Item
Blessed Are Those Who Trust in the Lord
March 26, 2015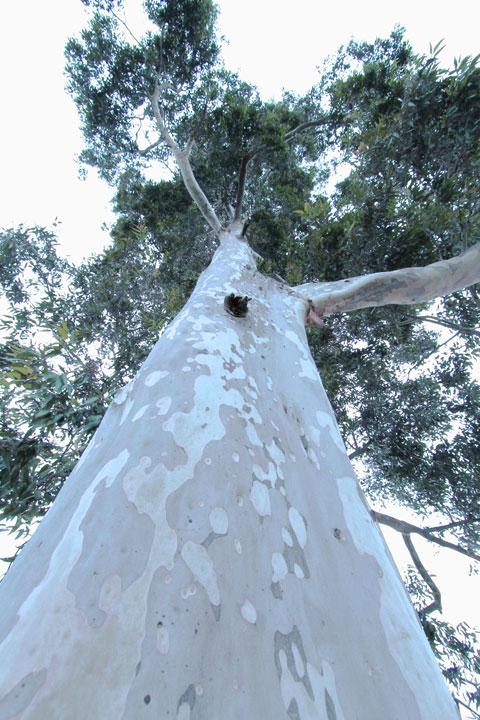 Trees are an important symbol in nearly every culture, and certainly within our catholic tradition. From branches that reach to the sky and roots deep within the earth, trees dwell between two worlds, linking heaven and earth, uniting above and below.
Trees can also be regarded as both a feminine and masculine symbol, providing sustenance and shade, refuge and protection, physically strong but able to bend.
Trees also have other features which lend easily to symbolism. Many take on the appearance of death in the winter, losing their dead and dying leaves, only to sprout new growth as spring returns. This aspect also makes trees a symbol of resurrection, remembering that as we approach Easter that Jesus himself was nailed to the wood of the cross.
In our Damascus setting, trees are also a significant part of our past and present. From the remaining pines of St Martin's, to the mature gums and open wooded areas of this 50 acre site, trees are a prominent part of both our history and daily experience.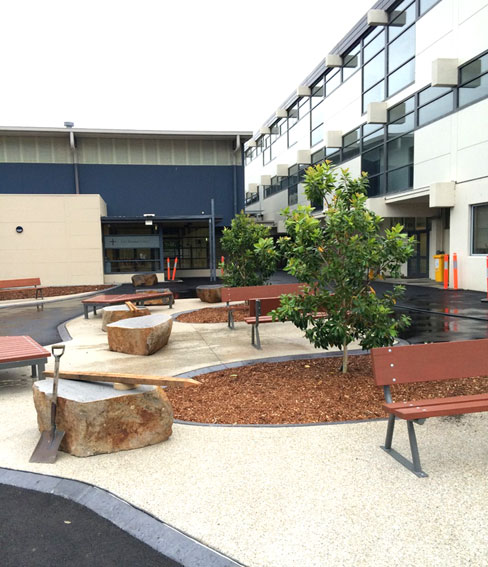 In this spirit, we have planted four trees in the rejuvenated courtyard to the approach of the John Shannon Centre. These acknowledge the 20 years of the house system, with each of these trees representing one of the four houses within the college. These are water gums, so are sympathetic to our surrounds and sit easily among the other native species in the area. And like the character of each of the four identities that the houses are modelled on, these trees sit firmly planted in the earth and reach for the heavens. In the book of Jeremiah we read "blessed are those that trust in the Lord, they will be like trees planted by the water that sends out roots to the stream. They don't fear when heat comes, and their leaves are always green. They have no worries when drought comes and never fail to bear fruit".
I ask you to think about these things in your quieter moments as over the years you will notice these trees continue to grow and mature, as our college will, and as you also will.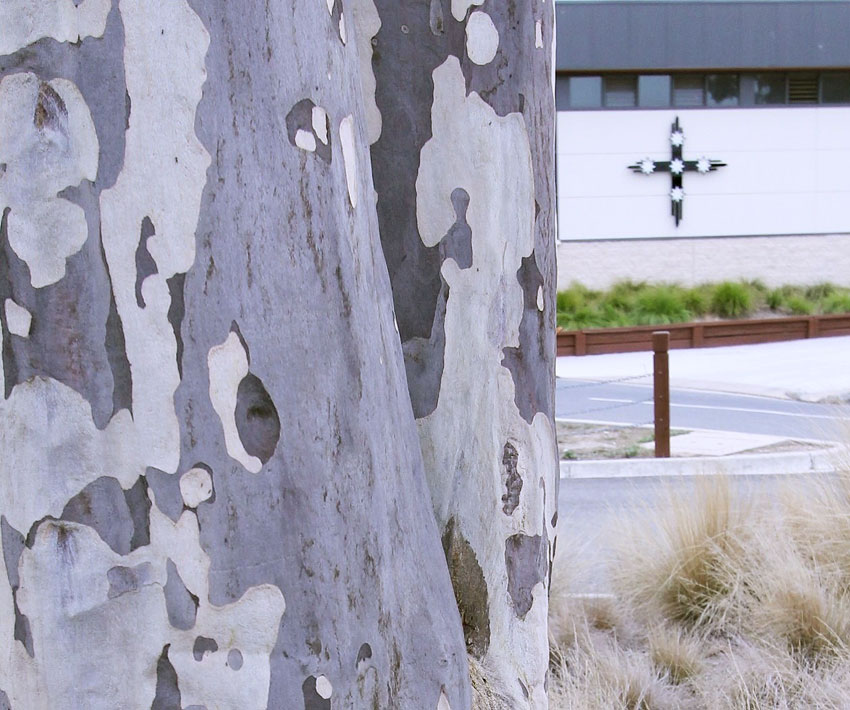 This week has also seen the replanting of trees at the front of the college with forty spotted gums which have replaced the former pines lost to age, storms and road widening over the past few years. I trust these trees will become a new symbol of the beauty and strength of this community to all those that pass through here and drive past here in the coming years.
And finally, it is my hope is that these trees will also serve as a reminder that in these days of increasing rush and instant everything to take some time to contemplate, to slow down and like the pace of nature which is slow and deliberate, to understand that all good things that endure take time, need to be cared for and can't be rushed.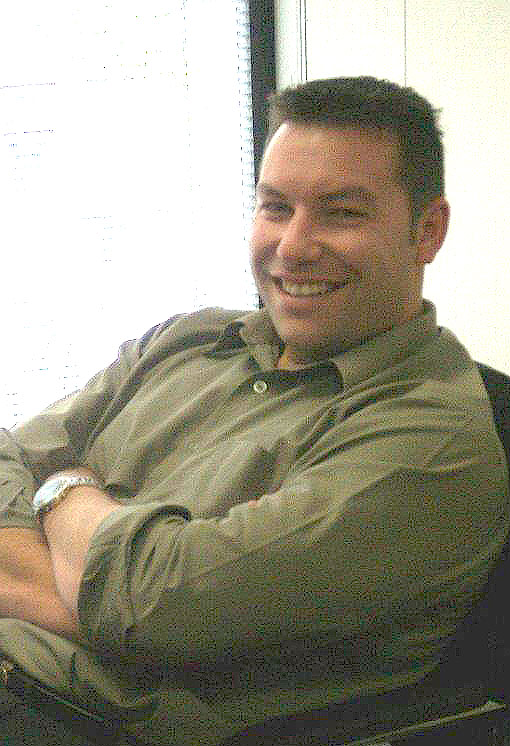 Messages to: Paul Jans