Bike Power at Rahamim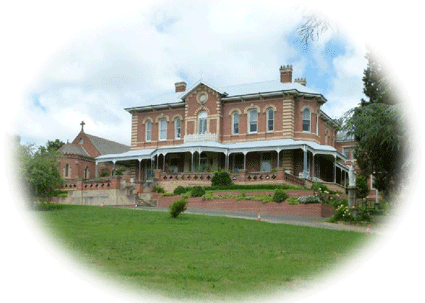 Rahamim is an Ecological Learning Community: a community of people and plants, animals, insects and trees, moon and stars, wind and clouds, rain and forest, located in Bathurst, NSW.
The Mission of Rahamim is to promote through education, awareness raising and sustainable living practices, an understanding of the planet – its life forms and life-support systems; respect for the dignity and full humanity of all people; and reverence for the spiritual depths of all creation, according to the values of the Mercy tradition and the spirit of Catherine McAuley.
Rahamim offers educational opportunities such as workshops, seminars and retreats, conducted by local people and visiting speakers. Last September, a creative new initiative emerged. At the close of a workshop held at Rahamim Ecological Learning Community, Sr Margie Abbott rsm invited the participants to give voice to an action they would work on in the coming months. One of the participants, Stephanie, proposed a plan to hold flash mob movies in public venues in Bathurst. A novel idea! The notion developed and the research path led the decision for Rahamim to get into bike power.
Greer Allen from Magnificent Revolution conducted a morning workshop at Rahamim on 6th of April to explore what was needed for 'bike power'. Participants worked on wiring up the Energy Conversion Box which enabled bike power to screen movies.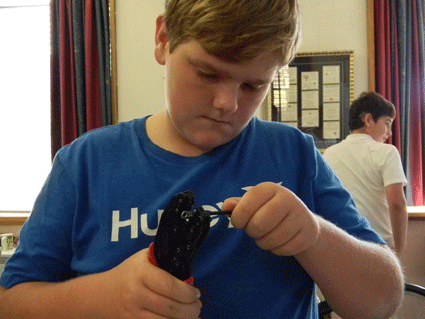 The movie matinee of 'The Lorax' was screened to an audience of babes in arms and preschoolers, a band of enthusiastic pedaling young people, mums and dads and a number of grandmothers. The bike cinema was powered by rotating volunteers from the audience pedaling one of the four bikes. Bicycle bells joined the sound track as tired riders signaled for the next person to saddle up and pedal. Pedal Mania combined with popcorn and ended with a rousing closing Lorax chorus of 'we speak for the trees'.
The RPM bike generator and cinema will be used at Rahamim to support the sustainability program and highlight energy requirements as well as powering slideshows for educational visits. A 'water cycle' show is being designed.
Stephanie and the bike project group will hold regular RPM bike cinema events at Rahamim. At last the crushed red velvet curtains on the stage of the former novitiate lecture hall have come into their own!
Several community groups have booked the bike generator and cinema for community and sustainability events. Later, when the weather allows, the RPM bike cinema will held outdoors with a makeshift screen.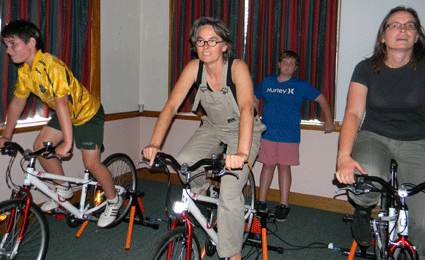 The next project for Rahamim will be to hold a 'Girls Night In' to mark the Day of the Girl on 17 October. The concept focuses on highlighting the conditions which potentially limit and control and diminish girls and young women globally. The 'Girls Night In' will have a strong social justice flavour.
A number of short films and clips will be screened via the bike cinema during the Girls Night In by way of catalysing discussion. We would like to extend this event across ISMAPNG by inviting the wider group to:
• suggest short films and clips [hyperlinks]
• suggest other resources – e.g. specific excerpts from Malala Youafzai [talking book perhaps]
• material around the impact of Aung San Suu Kyi and other role models
• suggest guest speakers and provide contact details.
All ideas and links can be sent to mary-ann.casanova@rahamim.org.au.
Mary-Ann Casanova rsj
Executive Director
Rahamim Ecological Learning Community
http://www.rahamim.org.au/