Archived News Item
BEING PART OF THE JOURNEY
August 25, 2016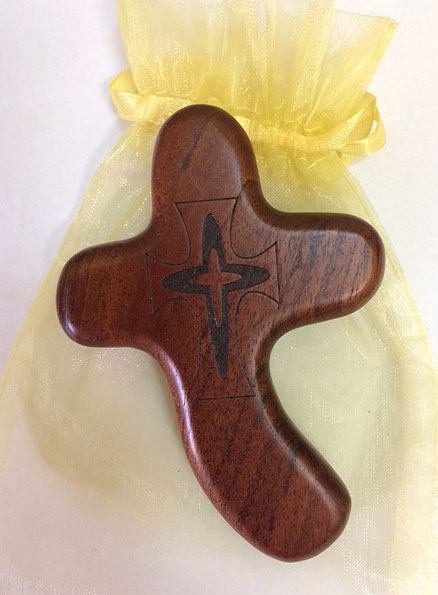 On Saturday 9th July a significant and very joyous event was held in the Community Centre at Mercy village, Wembley as one of the celebrations commemorating 170 Years since the arrival of Ursula Frayne and her companions, as the first Sisters of Mercy, to Australia.
On this occasion, former Sisters of Mercy were invited by the current Sisters of Mercy to meet and renew friendships that had extended across many years. The two Mercy Congregations, established in Perth for some years, have now been amalgamated into one Institute – The Sisters of Mercy Australia and Papua New Guinea.
This gathering was for some a meeting of friends and companions that they had travelled with for some time in their lives but had not had contact with for many years. This aspect of the occasion gave additional excitement to the event. The overriding mood of the beautifully prepared room was of contagious joy and happiness as we shared stories from the past and caught up with personal happenings from the present.
The challenge to locate former Mercies was capably handled by Sisters Flo O'Sullivan, Joan Kelleher and Margaret Tallon. They had searched assiduously until they found those who were still within reach. It was wonderful to see people move around the room reaching out to others with whom they had prayed and worked for many years.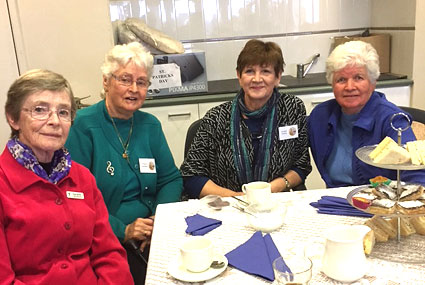 Part way through the afternoon Sister Kerry Willison's meaningful reflection reminded those gathered of God's grace extended to each one of us who have contributed to the Mercy story.
The reflection underpinned the emotion of the occasion and the sense of happiness was tangible in the group gathered. Many felt that this could not be the last time that such an occasion should take place.
At the conclusion of the prayer, each 'former Mercy' was handed a "Mercy Comfort Cross" by a current Mercy. This is a carved, hand sized, shaped piece of smooth wood which fits into the palm of the hand between thumb and forefinger, and which bears the well recognized Mercy symbol cross etched into it. Each carved cross was in a brightly coloured bag, accompanied by a small card inviting the receiver to attend a celebration of the Eucharist on September 24th, the feast of Our Lady of Mercy, in St Mary's Cathedral. The Mass will be celebrated by Archbishop Costelloe. This celebration will also remind us that we are now in the 170th Year since the arrival of Sisters of Mercy in Australia. The invitation made us feel very humble, indeed honoured, to have contributed to the story of this world-wide Religious Congregation of Women.
We were blessed with a beautiful day, weatherwise, even though rain and hail had been forecast. I am sure Ursula made sure that nothing would disrupt the peace, joy and sincere happiness of this unique occasion.
Pat Lawrence [Former Sister of Mercy]
Messages to: South A Community