Archived News Item
Beatriz's War
June 30, 2014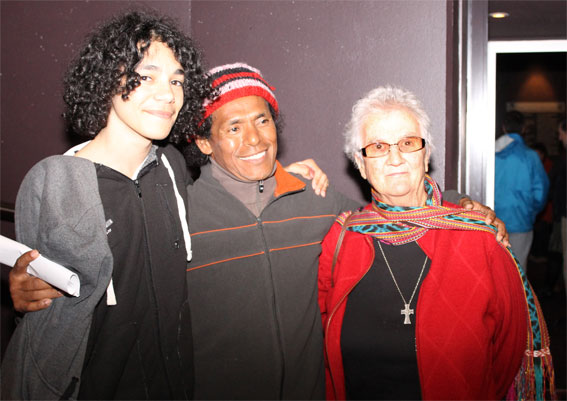 The Mercies of the former Ballarat East Congregation trace their connection with Timor Leste back to a meeting held in the Dallas Brooks Hall Melbourne in 1975 after the Indonesian invasion of East Timor.
Then in the wake of the violence following the ballot for independence in 1999, the Ballarat branch of the Australia East Timor Association was formed and many Sisters took an active part in the process and on-going work of the group.
Meanwhile, in 1998, a group of influential East Timorese in Melbourne led by Abel Guterres, the current Timorese Ambassador to Australia, asked if the Sisters would educate some Timorese refugees already in Australia. The Mercy response was to set up a house for student accommodation with the generous educational support of Damascus College Ballarat. The Sisters assisted Jose, Nico and Sancho to complete their secondary education which was then followed by an offer from Australian Catholic University of three places for East Timor students to acquire tertiary qualifications.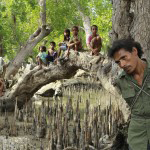 Our first student Jose Da Costa showed very promising acting ability and was given a major part in a 2006 ABC production called "Answered by Fire" a miniseries set in East Timor during the 1999 referendum on independence. However Jose found this very difficult as he had to play the part of a Timorese militia man. This involved killing a loyal Timorese Falintil soldier. The co-director of the film said it took a whole afternoon to shoot the incident as Jose was still suffering from post-traumatic stress after having been captured and tortured by the Indonesians after the Santa Cruz massacre (also known as the Dili massacre which took place on Nov. 12, 1991). Determined to do his utmost to tell the world the tragic history of his country he pursued his acting career and he played a small part in the film "Balibo" and worked with Fair Trade Films to learn something of the art of film directing.
Thanks to Dili Film Works in association with Fair Trade Films a huge success has been achieved by the production of the first Timorese feature film in their own language. Entitled "Beatriz's War (A Guerra da Beatriz), this film has been widely acclaimed in Timor Leste itself where it has been shown in all the regional districts. It is the haunting, passionate story of one woman's conviction to remain true to the man she loves and the country for which she fought. It is a bold reworking of the 16th century French "Martin Guerre" story. In this adaptation the original story is transposed to the Portuguese Timor during the Indonesian occupation of the small nation.
The success of Beatriz's War has passed national boundaries, however, playing to audiences at the Adelaide and Sydney film festivals. In Portugal, it won first prize for the best foreign film at the Indian Film Festival. The film is a great achievement for Directors Luigi Acquisto and Stella Zammataro. It was also touching to see the Sisters of Mercy acknowledged in the credits.
For more information:
Website: http://www.aguerradabeatriz.com/
In Melbourne – the Opening Night screening of Beatriz's War will take place on Thursday July 10, 2014 at Cinema Nova 380 Lygon Street, Carlton. Tickets on sale at http://www.cinemanova.com.au
Read more about Jose HERE
Messages to: Anne Forbes rsm
Photos:
Top: Anne Forbes rsm with Jose da Costa and his son Juanico
Bottom: Jose in Beatriz's War