Archived News Item
Beat the Heat
December 12, 2013
On Sunday 17 November an estimated 60,000 people gathered at various venues in Australia for "GetUp!" the National Day of Climate Action.
The reason for gathering was to send a loud and clear message that we want strong action on climate change. The rallies were addressed by fire brigade personnel, politicians, and local campaigners. Their messages urged strong action if we want to take our responsibility seriously and attend to the plight of peoples in our region, such as the Torres Strait Islander people.
Sisters of Mercy participated in these rallies-both quietly and vigorously. On the left is Mary Tinney in Brisbane and on the right in the foreground is Margie Abbott in Adelaide.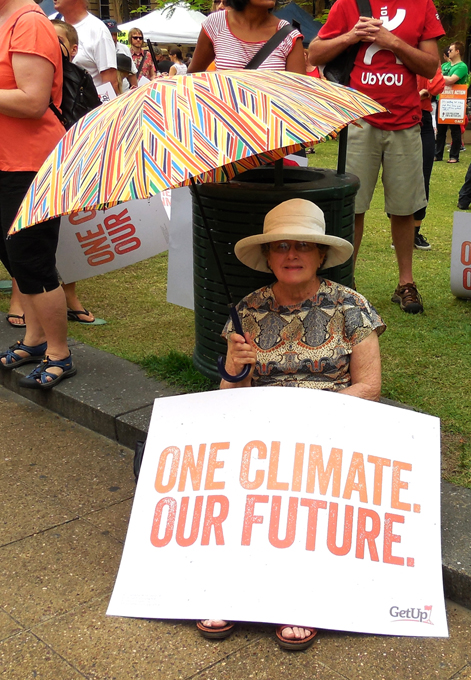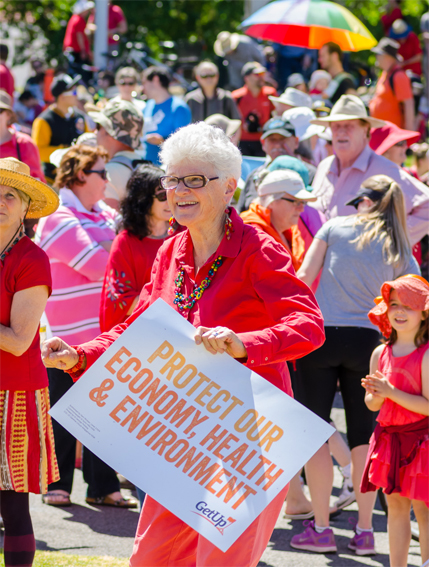 The Sisters are aware of the recent draft report by the Climate Change Authority Commission which says that Australia should aim for a 15 per cent cut in emissions by 2020 compared with 2000 levels as a "minimum option". You can read more about this Report HERE.
Messages to: Mary Tinney rsm
Picture credit (Margie Abbott) ©liam.jon_d (Bill Doyle)