Archived News Item
Bathurst Sister Part of $55,000 Cancer Research Fundraising Effort
November 30, 2020
Bathurst Sister, Michelle Farrugia RSM is a member of the Bathurst Beaters. Proceeds from a book, 'Bathurst on a Plate', published by the group has raised $55,800 for cancer research.
The book was born from an idea of one woman, the late Noorjehan Merchant who, in the fight of her life, was full of hope and looking for a way she could make a difference in her dream of a cancer free future.
It features the stories and recipes shared by 10 women, including Michelle, who joined Noorjehan to form the Bathurst Beaters.
Through the efforts of the members of Bathurst Beaters, the book has now sold out all of its 1200 copies and $55,800 has been donated to the Cancer Council to enable them to undertake research into women's cancers. An event was held recently to hand over the 'big cheque'.
Sr Michelle, in an interview with a local Bathurst newspaper, acknowledged Ms Merchant as an 'extraordinary woman' who stayed committed to seeing 'Bathurst on a Plate' fully realised into her final years.
"While she never got to see the finished product, I am sure she would be proud of what we accomplished.
"This is Noorjehan's dream and I believe she has been with us throughout the entire journey," Michelle said.
Michelle has shared her story in an inspiring podcast  – https://www.spreaker.com/episode/41857867
The book has been featured on a series of news stories –https://www.facebook.com/751478568/videos/10160537757238569 and https://www.facebook.com/bathurstbeaters/videos/2753332871661700
Well done to Sr Michelle and all of the members of the Bathurst Beaters!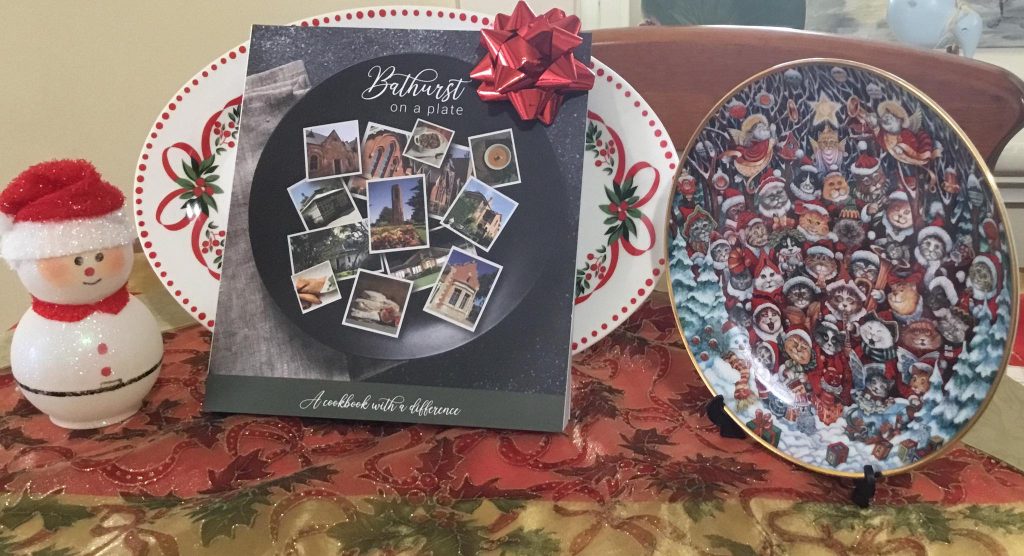 Messages to: michelle.farrugia@mercy.org.au