Archived News Item
Bathurst Mercy releases new music and prayer resource
February 1, 2007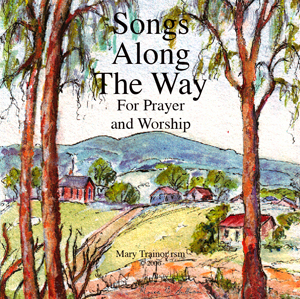 The 2007 release of the CD and music book Songs Along the Way completes a set of three works created by Bathurst Sister of Mercy, Mary Trainor. These contemporary hymns touch into incarnational spirituality and are an aid to prayer and meditation, taking inspiration from Luke 24:32 "Were not our hearts burning within us as we walked with Him along the way?" (Cost: CD and music book $10.00 each)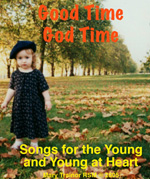 Good Time God Time was completed and recorded in 2005. This is a double CD and music book in catechetical style. It is enjoyable 'God-Time', presenting the Christian message in catchy tunes and rhythms to engage the young and the young-at-heart. (Cost: CD $15.00 and music book $10.00)
2001 saw the first of these works in the publication of Lighting a Candle. This is a little book that aims to shed some light on the needs of people with a mental illness or intellectual disability from a non-medical perspective to encourage understanding and acceptance. (Cost: Lighting a Candle $10.00)
Sister Mary brings a wealth of training, expertise and experience to the creation of these works.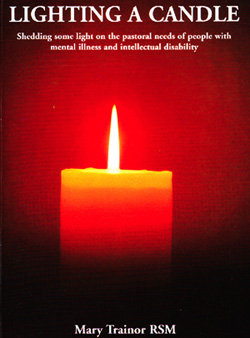 For the first half of her active Mercy ministry, Sister Mary taught music, and later, religious education, in various parts of the NSW Central West.
The second half of her ministry was in chaplaincy to the Mental Health and Developmental Disability Services based at Bloomfield Hospital and the Riverside Centre in Orange. She officially retired in February 2004.
During these fifty plus years, Sister Mary has been, and still is, actively involved in parish choirs and liturgies.
The three works that Sister Mary has called a "trilogy" reflect something of her journey and her passion for mercy and justice expressed in word and in music.
After costs, all proceeds go to the ministries of the Sisters of Mercy.
All resources are available from:
Sisters of Mercy
4/253 Lone Pine Avenue Orange NSW 2800
Phone: (02) 6362 1662
Fax: (02) 6361 1621
Email: maryt@nsw.chariot.net.au
From: Sister Ann-Maree O'Beirne RSM (Local Communications Facilitator, Bathurst)
Email: aobeirne@mercy.org.au