Archived News Item
Australasian Mercy archivists gather in Sydney
September 23, 2009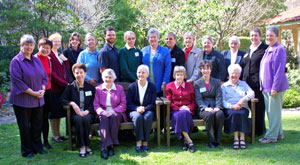 The Australasian Mercy Archivists' Conference was held from September 8-11 at Mary MacKillop Place in North Sydney. Joanne Molloy RSM, Rockhampton Congregation Archivist, reports on the event.
Nineteen participants gathered at Mary MacKillop Place for the biennial gathering of Mercy Archivists. Together with archivists from twelve Australian congregations, we were joined by Stephanie Kitching RSM (Sisters of Mercy, New Zealand), Patricia Sullivan (All Hallows School, Brisbane), Monica Sinclair RSM (Sacred Spaces, Singleton) and Peter Connell (Mercy Heritage Centre, Brisbane).
Institute President, Nerida Tickler RSM, welcomed the group with words of encouragement and stressed the importance of the role that archivists fulfill in the life and ministry of their respective congregations. During the gathering ritual, the group took time to remember and honour an associate, Ellen Yates RSM (Goulburn), who died on August 17, 2008.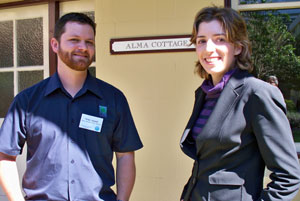 The conference programme included an address by Caroline Ryan RSM (Institute Vice-President) on "The Spirituality of Archives" and presentations depicting the history of both the North Sydney and Parramatta Congregations.
Other topics presented and discussed were:
Future directions for Mercy Archives
Standards for Mercy Archives as proposed by the Mercy International Association
Counter Disaster Planning for Small Archives
Practical Hints and Ideas for Exhibitions
Integrating Heritage in the service of the Mission of Mercy Today
Highlights of the conference were visits to the archives of the North Sydney Congregation and Monte Sant'Angelo Mercy College and to the archives of the Power House Museum at Ultimo.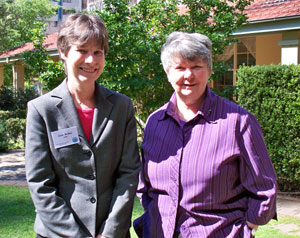 At the final session of the conference, the inaugural committee comprising of Jane McGee (Institute Archivist), Agnes Gleeson RSM (Melbourne) and Joanne Molloy RSM (Rockhampton) were thanked for their work in organising the conference. Particular reference was made to Agnes who is retiring from her ministry as Congregation Archivist.
Once again, Jane will co-ordinate the committee for the next two years and she will be assisted by Kay Lane RSM (Brisbane) and Olivia Parkinson (Melbourne).
From: Joanne Molloy RSM (Rockhampton)