Audio Interview – Carmel Ruddick rsm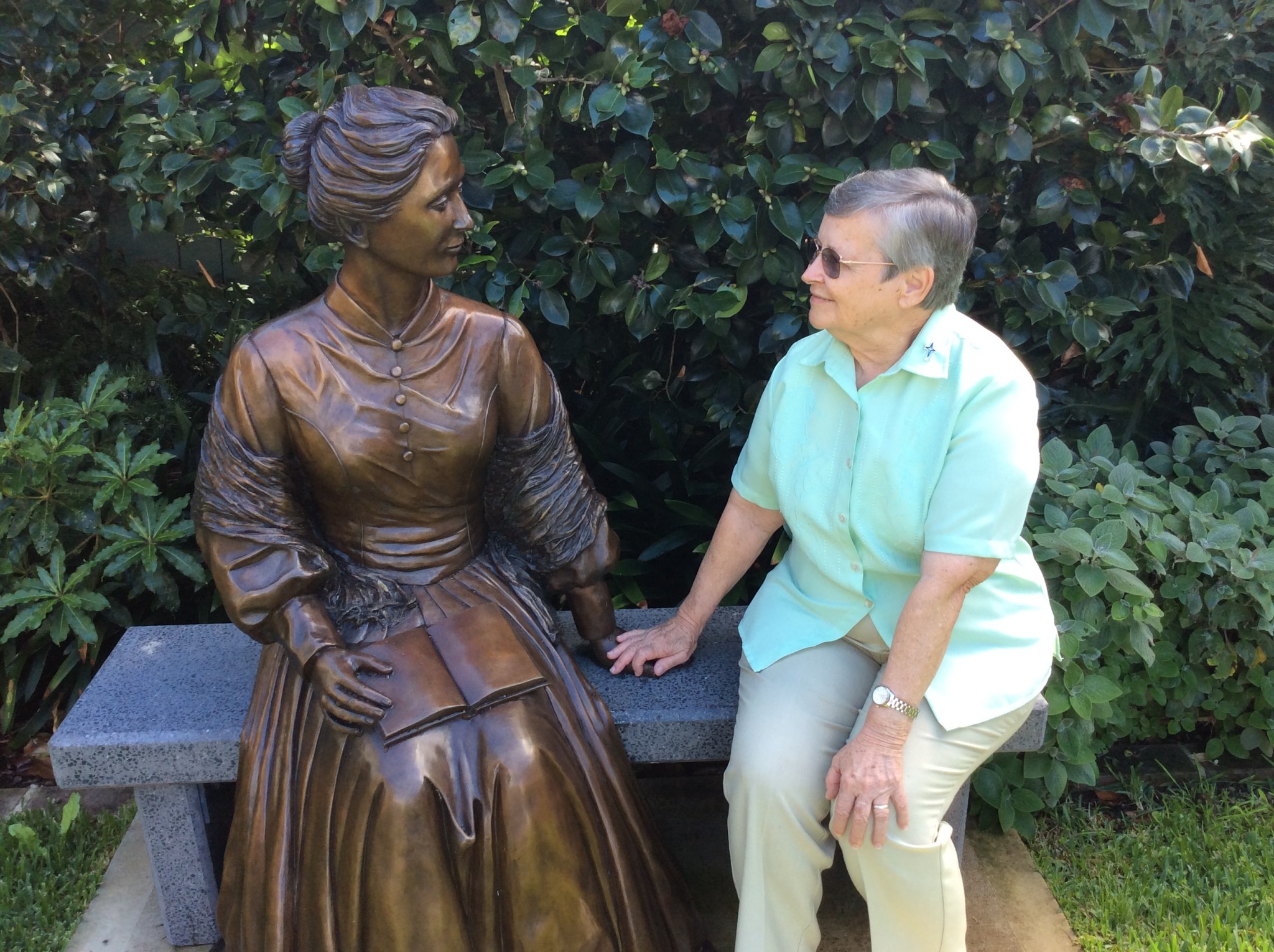 In the second of our Just Mercy Interview series, Carmel Ruddick rsm (pictured above with the statue of Catherine McAuley in the garden of the Institute Centre, Stanmore) shares some of her life's story to date, from her nervous first day 'on the job' as a primary school teacher, to journeying with people on their last moments on Earth as a Pastoral Care Worker. She also talks about what was a pivotal moment in her life, ministering at the Curtin Detention Centre in Western Australia and the injustice of mandatory detention.
Click on the orange arrow below to listen to this interview.
29 March 2017