Archived News Item
At You're Mercy?????
December 18, 2017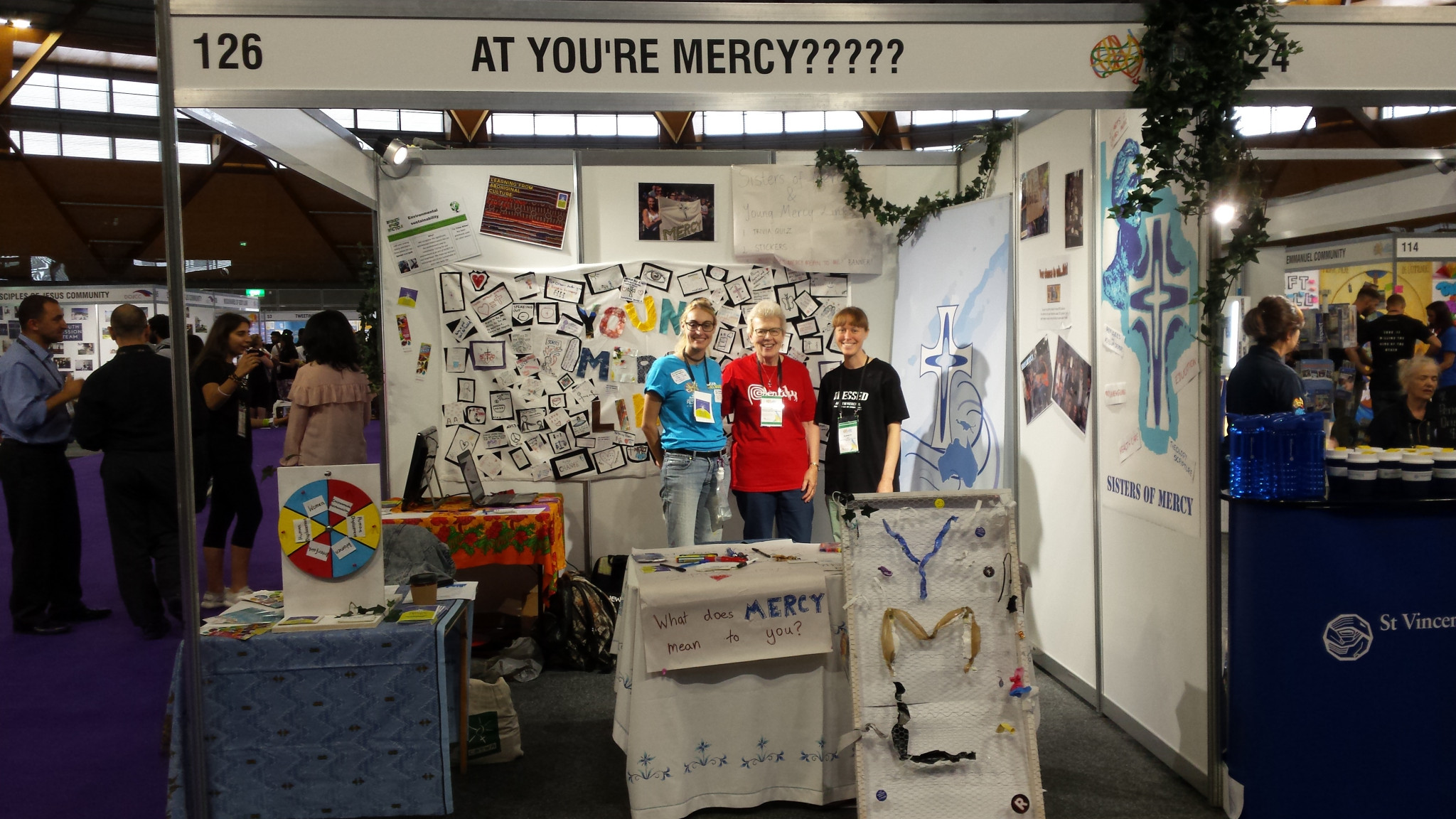 At You're Mercy????? This confusing or thought-provoking sign greeted visitors to the booth of the Sisters of Mercy and Young Mercy Links at the Australian Catholic Youth Festival in December 2017.
When the bold and curious asked about our grammar (or lack of it), we in turn wondered what it might mean. Their answers came with reflection:
"Perhaps one meaning is that we're at God's mercy. Or we're at the mercy of each other. And maybe another way of reading it is 'you are mercy'. In which case we need to show mercy."
For three days in Sydney the Mercy booth was inundated with eager young people, keen to participate in activities and learn more about mercy and justice. Many coming from Mercy schools recognised the connection, and were impressed by the articulate ex-Mercy school students who now formed Young Mercy Links (Melbourne).
At the booth participants could do a trivia quiz on topics the Young Mercy Links had been learning about, make a sticker promising to perform everyday acts of mercy, add to a creative display using waste from the festival or draw/write 'what mercy means to you' on a piece of material. These pieces were added to a background banner that got filled as the Festival went on with about 100 interpretations of mercy. Each individual or group that stopped by our stall engaged in a conversation about mercy or justice and went in a draw to win $50 to go towards their charity of choice.
The Festival was a wonderful way to interact with the next generation who continue to channel God's mercy to our world in new and unique ways.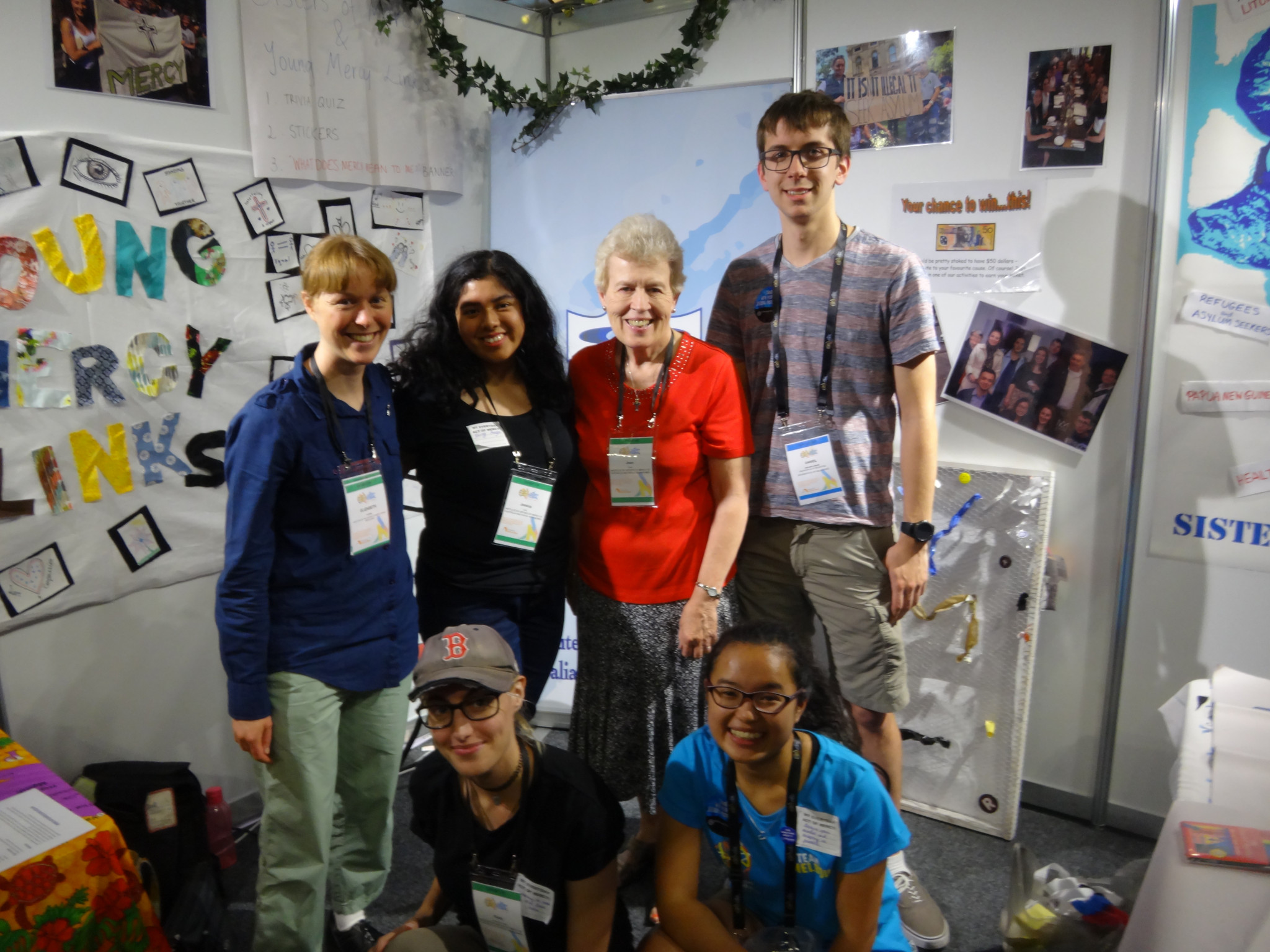 Stallholders (back l-r) Elizabeth Young rsm, Jess Luna, Joan Doyle rsm, Daniel Van Der Linden, (front l-r) Ruby Anderson-Joyce, Mary Nguyen.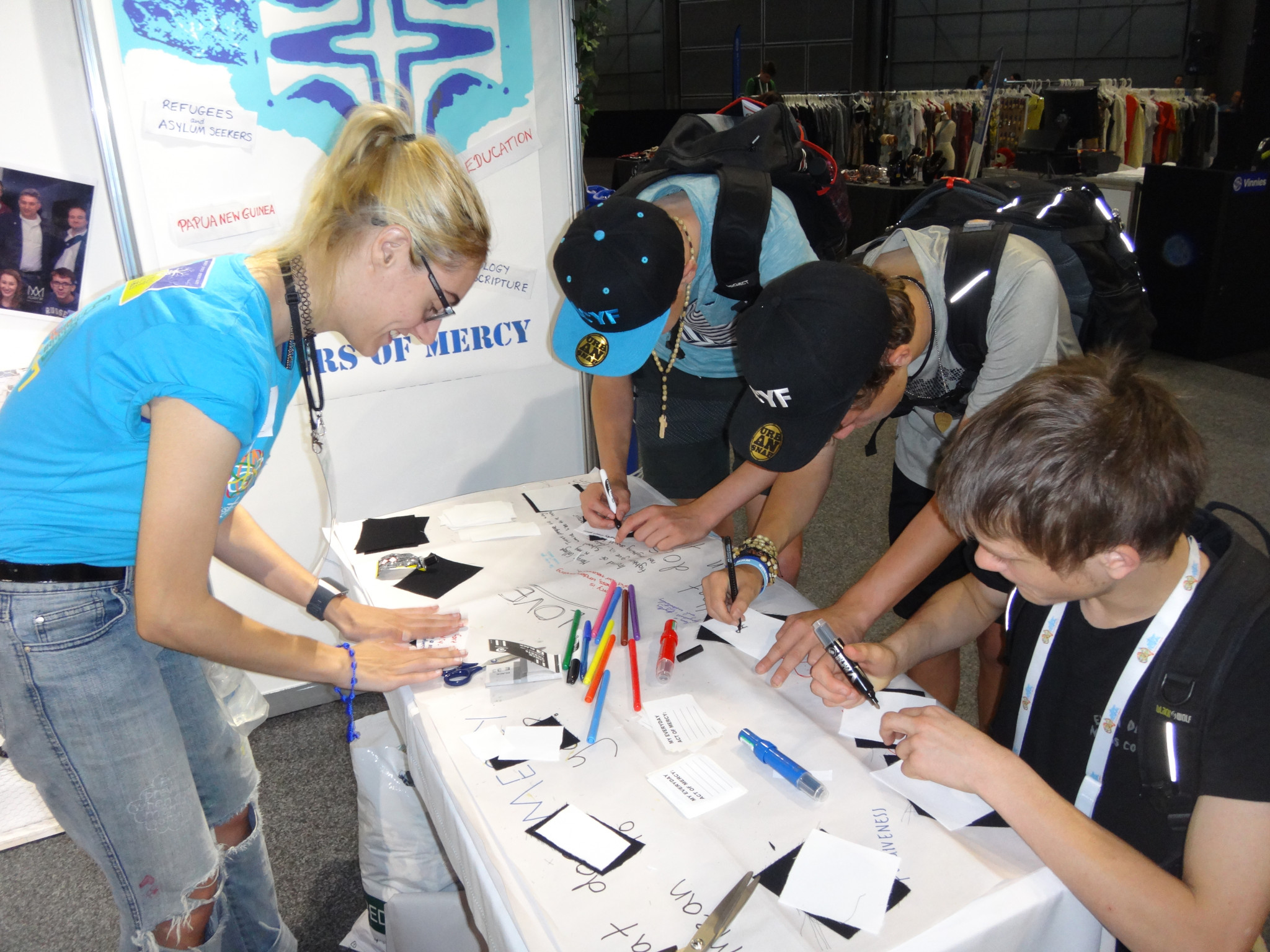 Messages to: Joan Doyle rsm