Archived News Item
Asylum seekers: will you express your concern?
July 14, 2010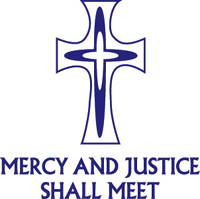 Catholic Religious Australia (CRA), the peak body of leaders of Religious Institutes and Societies, and many groups, including the Institute's Specific Issues Committee, Asylum Seekers and Refugees, continues to be very concerned about the situation for asylum seekers.
Earlier this year, the Committee encouraged readers to keep informed and to write to politicians about the issues. Many people have expressed their concerns to politicians. Will you also take up the challenge?
A pro-forma letter was posted on our Blog on April 22 to assist people to write to local politicians and senators.
Since April, politicians have continued talks about asylum seekers, including government discussions with neighbouring countries and the proposal to establish a regional processing centre. Like Catholic Religious Australia (CRA), we urge action with compassion.
Download Catholic Religious Australia's statement released on July 12, 2010: "Religious leaders urge political leaders to act with compassion on refugees", (Word 30KB)
Contact details for politicians:
From: Institute Specific Issues Committee, Asylum Seekers and Refugees (Sisters Johanna Conway, Geraldine Mugavin and Rosarii O'Connor). The Committee warmly invites your response to the article or the issue. Email: asylum.refugees@mercy.org.au

Contact: Carmel Heagerty RSM, Institute Justice Co-ordinator
Email: Institute.Justice@mercy.org.au