Archived News Item
Animal Tales in the Singleton Chapel
August 29, 2019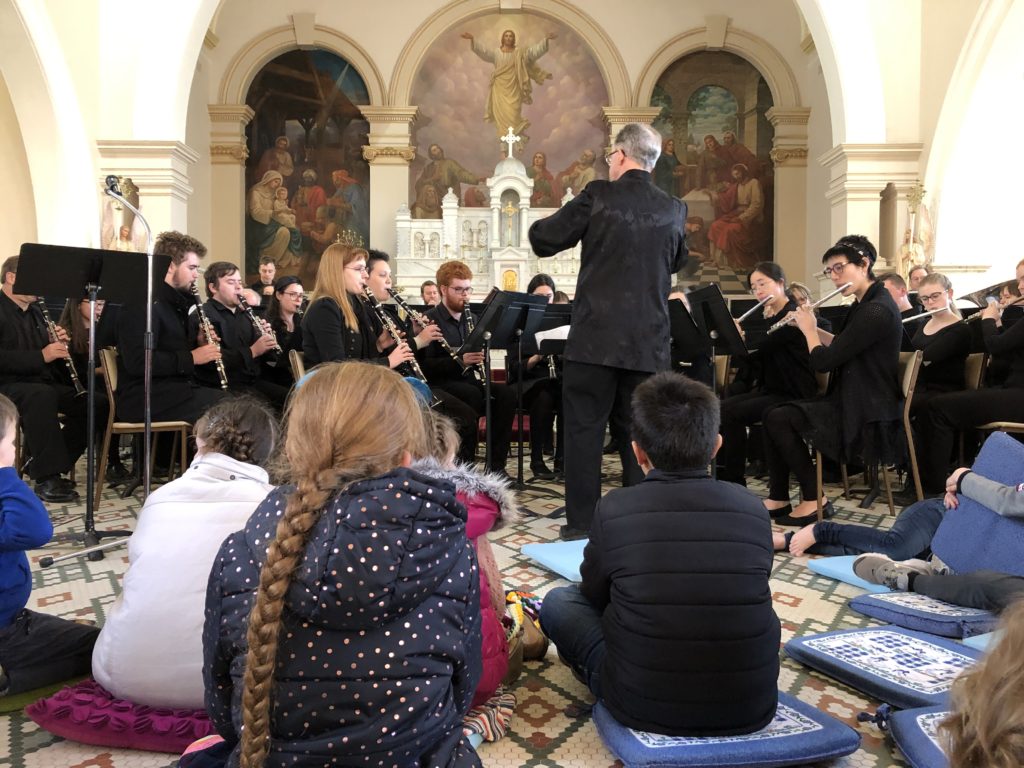 The Newcastle Wind Orchestra performed it's 'Animal Tales' concert as part of the 2019 Newcastle Music Festival in the beautiful Singleton Sisters of Mercy Chapel on Saturday, 10 August.
A crowd comprising both adults and children came to listen to the Newcastle Wind Orchestra perform both the 'Pied Piper of Hamlin' and Henry Lawson's 'Loaded Dog'.  Both these stories were set to enchanting music and had a narrator tell the story.  It was hard to tell which story was most popular with the children, but the 'Loaded Dog' was certainly popular with the adults.
As the stories were being told, the audience was captivated.  This is not the first time the Chapel has seen a musical story telling.  Two years ago, the Newcastle Youth Orchestra performed 'Peter and the Wolf'.  The popularity of that concert was the driver for the Newcastle Wind Orchestra to return to Singleton to perform their 'Animal Tales'.
Messages to:  Sacred Spaces Singleton