Archived News Item
AN IMPORTANT CONSIDERATION
November 8, 2016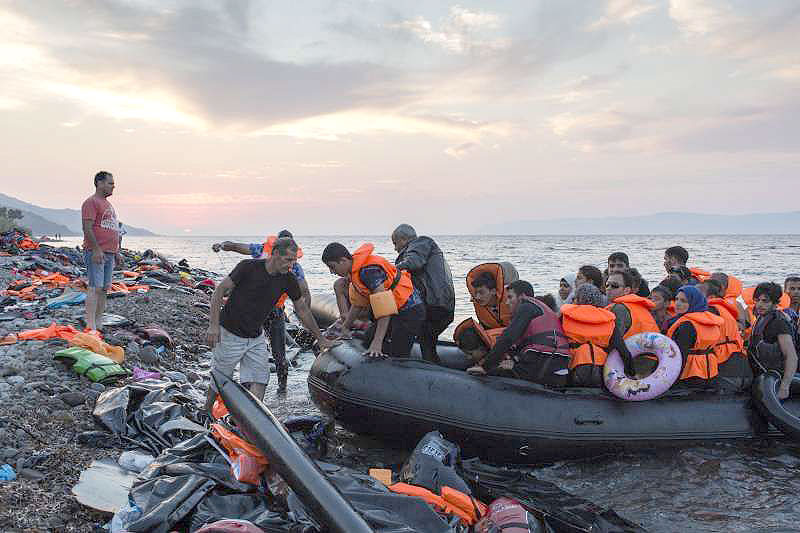 8 November 2016
Join in this worthwhile campaign regarding refugees entering our country.
All of us are concerned about the Australian Government's proposal to permanently ban any adult who has sought asylum by boat from entering Australia.
Refugee groups are looking for support in their campaign to dissuade ALP and cross-bench Senators from supporting this proposal. You can read/download the statement from the Refugee Council HERE.
The Institute invites you to consider joining this worthwhile campaign. You may like to utilise the attached sample letter that can be sent to ALP and cross bench Senators and Shadow Ministers. The letter can be read/downloaded HERE and the email addresses are below.
The Refugee Council of Australia also has a petition that can be accessed at http://www.refugeecouncil.org.au/bringthemhere/
Messages to: The Institute Mission and Ministry Team
List of ALP and Crossbench Senators (For information on other Members and Senators please visit – www.aph.gov.au)
Postal Address – Parliament House, Canberra ACT 2600

New South Wales:
Senator the Hon Doug Cameron (senator.cameron@aph.gov.au)
Senator Jenny McAllister (senator.mcallisters@aph.gov.au)
Senator Deborah O'Neill (senator.oneill@aph.gov.au)

Queensland:
Senator Anthony Chisholm (senator.chisholm@aph.gov.au)
Senator Chris Ketter (senator.ketter@aph.gov.au)
Senator Claire Moore (senator.moore@aph.gov.au)
Senator Murray Watt (senator.watt@aph.gov.au)
Victoria:
Senator the Hon Kim Carr (senator.carr@aph.gov.au)
Senator the Hon Jacinta Collins (senator.collins@aph.gov.au)
Senator Derryn Hinch (senator.hinch@aph.gov.au)
Senator Kimberley Kitching (senator.kitching@aph.gov.au)
Senator Gavin Marshall (senator.marshall@aph.gov.au)

ACT:
Senator Katy Gallagher (senator.gallagher@aph.gov.au)
South Australia:
Senator the Hon Don Farrell (senator.farrell@aph.gov.au)
Senator Alex Gallacher (senator.gallacher@aph.gov.au)
Senator Stirling Griff (senator.griff@aph.gov.au)
Senator Skye Kakoschke-Moore (Senator.Kakoschke-Moore@aph.gov.au)
Senator the Hon Penny Wong (senator.wong@aph.gov.au)
Senator Nick Xenophon (senator.xenophon@aph.gov.au)

Western Australia:
Senator Patrick Dodson (senator.dodson@aph.gov.au)
Senator Sue Lines (senator.lines@aph.gov.au)
Senator Louise Pratt (senator.pratt@aph.gov.au)
Senator Glenn Sterle (senator.sterle@aph.gov.au)
Tasmania:
Senator Catryna Bilyk (senator.bilyk@aph.gov.au)
Senator Carol Brown (senator.brown@aph.gov.au)
Senator Jacqui Lambie (senator.lambie@aph.gov.au)
Senator Helen Polley (senator.polley@aph.gov.au)
Senator the Hon Lisa Singh (senator.singh@aph.gov.au)
Northern Territory:
Senator Malarndirri McCarthy (senator.mccarthy@aph.gov.au)
The Honourable Bill Shorten:  Leader of the Opposition (bill.shorten.mp@aph.gov.au)
The Honourable Shayne Newumann: Shadow Minister for Immigration and 'border Protection (Shayne.Neumann.MP@aph.gov.au)