Archived News Item
AN IDEA FOR PILGRIMAGE
August 7, 2015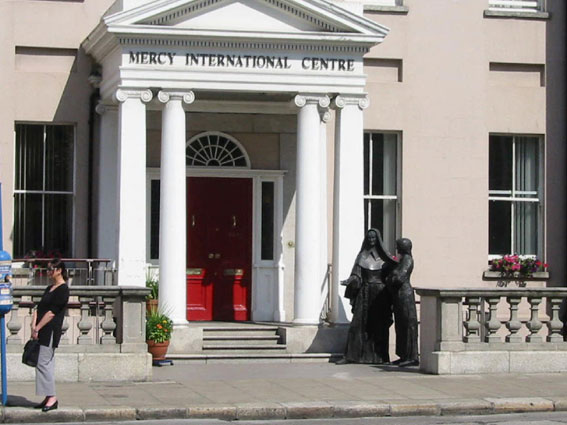 Following Pope Francis' proclamation of the Jubilee Year of Mercy, a group of Sisters and Associates from South B Community came together for a 'think tank' to generate ideas as to how we could live and celebrate the year within our Church and local communities and beyond. Social needs and how we can meet these, were high on our list of priorities, as well as ways in which we could work with the local Dioceses to provide some tangible memory of the Jubilee Year.
From our reading of Misericordiae Vultus we were also made aware of the place of pilgrimage during a Holy Year. This brought ideas of pilgrimages to local places of interest and also a suggestion that it would be a wonderful time for Associates to be offered the chance of pilgrimage to Catherine's House of Mercy. This particularly fits with the recent statement in the Mercy Associates Working Party Consultation Document which states under 'Our Vision in Practice' … 'promote formation and encourage Associates to participate in gatherings and pilgrimages to Mercy places of Heritage.'

The idea was born! Seven Associates from Ballarat expressed an interest in a pilgrimage to Dublin and early contact was made with Baggot Street. A proposal to invite other Associates within ISMAPNG to join the pilgrimage was presented to the ILT and Community Leaders. They encouraged us to go ahead with the planning.
Dates for the Pilgrimage have been set for September 2016 and a draft Itinerary is being fine-tuned. Associates will self-fund their pilgrimage and final costing for the Programme at Baggot Street should be received in the next few months. The pilgrimage will be facilitated by the staff at Mercy International Centre and coordinated by Karon Donnellon rsm and myself (Anne O'Connell).
Invitations have been sent out to all Associates through the Community Leaders and Associate group Coordinators. Contact details for further information are contained in a flyer. READ HERE It is an exciting venture to be a part of!
Anne O'Connell for the Mercy Associates – South B Community

Messages to: Anne O'Connell