Archived News Item
Adelaide Mercy joins immigration advisory council
October 21, 2009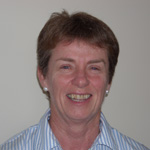 Adelaide Sister of Mercy, Dr Maryanne Loughry RSM, has been appointed to the Federal Government's newly established Council for Immigration Services and Status Resolution.
The council, which succeeds the Immigration Detention Advisory Group, will provide independent advice on the implementation of measures associated with the government's immigration policy initiatives, including "New Directions in Detention", and the national rollout of the Community Status Resolution Service.
"The council will provide independent advice on policies, services and programmes to achieve timely, fair and effective resolution of immigration status for people seeking asylum or other migration outcomes in Australia," said the Minister for Immigration and Citizenship, Senator Chris Evans.
The council will also advise on the suitability of facilities and service delivery arrangements, but its major focus will be on assisting the Department for Immigration and Citizenship with strategies to resolve a person's immigration status in a community setting rather than in a detention centre provided they pose no risk to the community.
Maryanne joins the 11-member council with an extensive background in issues affecting refugees and asylum seekers. Currently, she is Associate Director of Jesuit Refugee Service Australia, a research scholar at Boston College and the University of Oxford, and a member of the Governing Council of the International Catholic Migration Commission.
The council met for the first time on October 21 to identify priority issues to be addressed over the next two years.