ACU honours M. Philippa Brazill rsm DBE
The co-founder of Mercy Private Hospital, East Melbourne, and former Provincial of the Sisters of Mercy in Melbourne in the 1950s, Mother Philippa Brazill rsm DBE, has been honoured by Australian Catholic University. On February 1, 2013, a lecture theatre in the new Health Sciences building at St. Patrick's campus in Melbourne was named the Philippa Brazill rsm lecture theatre. Click HERE for the occasional address given by Sr Helen Monkivitch rsm.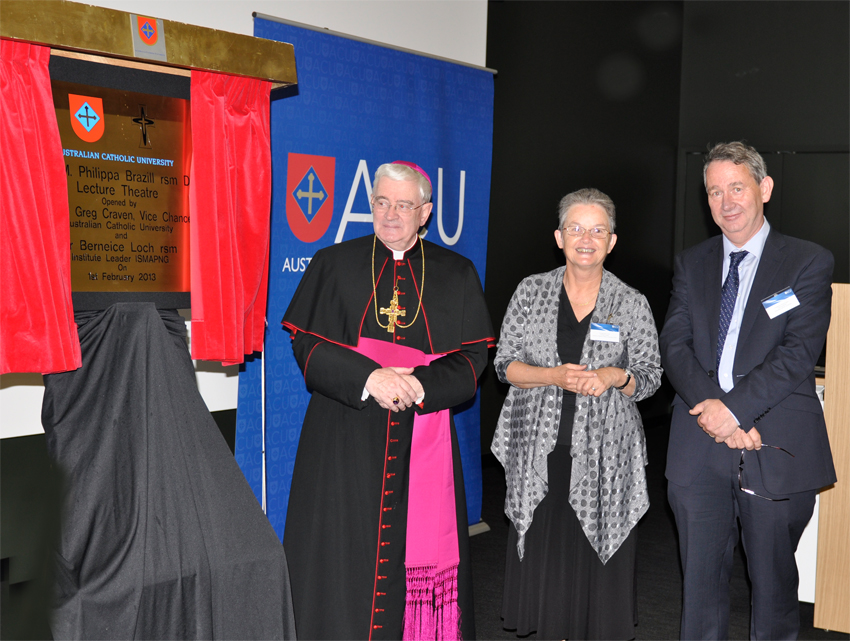 L-R: Bishop Peter Elliott, Sr Berneice Loch and Professor Greg Craven at the unveiling of the plaque honouring M. Philippa Brazill rsm.