Mission and Ministry
Throughout rural and urban Australia, in Papua New Guinea and internationally, our sisters and partners in Mercy, minister to people with no voice and those seeking justice at home and beyond. We do this through:
sharing our time, energy and resources so that people can have quality of life through the ministry of our various organisations, including hospitals, aged care facilities, social services and pastoral care;
continuing to minister in creative ways in education, health and aged care and welfare;
enabling women and men to experience fullness of life through a range of pastoral and spiritual ministries, for example. counselling, retreats and spiritual direction.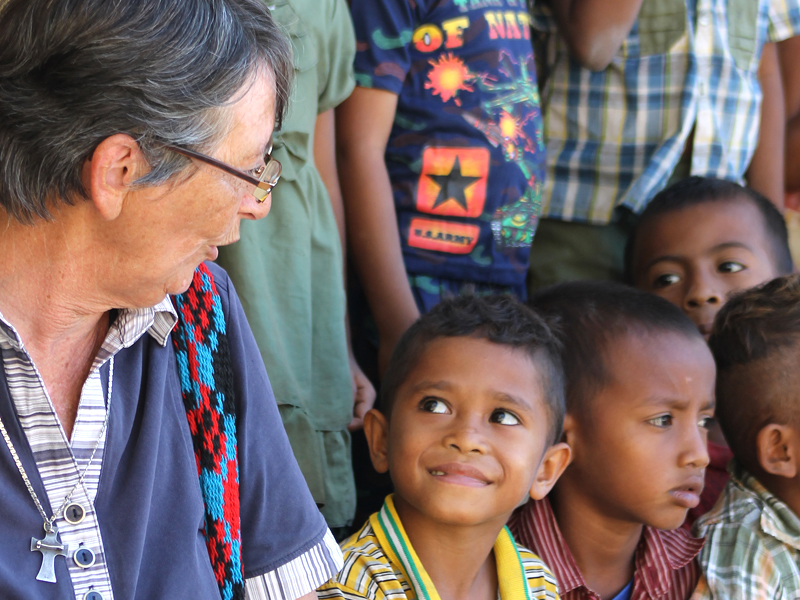 Our sisters are educators, theologians, scripture scholars, liturgists, writers and publishers, researchers, archivists, historians, musicians, artists, bioethicists, psychologists, counsellors, therapists, ecumenists, canon lawyers, lawyers and advocates for justice.
Some work in interfaith relations, with media and communications technology, while others are environmentalists and ecologists. Some continue to administer institutions and others offer hospitality in a variety of ways.
Many of our sisters continue to offer pastoral care to others and be a loving presence in their local neighborhoods, parishes and communities. All contribute to bringing God's mission of Mercy to our world through prayer.
Our Mission Integration Team is focused on animating, coordinating and developing the Institute's response to our call to be agents of God's mission of Mercy for our Earth.