Professional Services Team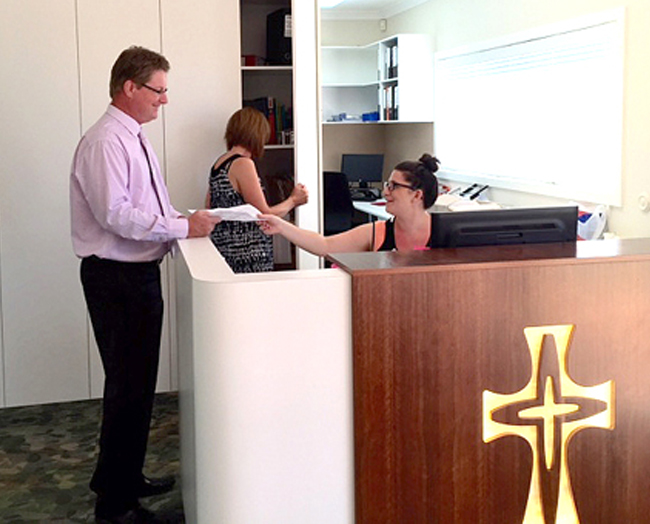 The Professional Services Team contributes to our mission of Mercy through providing support in key areas, without which the Institute would not be able to function and make a positive difference in the lives of others. The Professional Services Team assists us in ensuring that we continue good stewardship of our resources, as well as enabling us to meet the operational and technical needs of modern day ministry centres and workplaces.
Jesus came to manifest the Mercy of God through bringing good news to the poor and freedom to those oppressed.
Catherine McAuley followed the example of Jesus by serving the afflicted through the corporal and spiritual works of mercy.
Today, we carry these works forward through a variety of ministries seeking to meet the urgent needs of our time, 'as God's transforming mercy fires our hearts anew with deeper reverence for all creation' (2017 Chapter Statement).
To support these ministerial works, a number of structures have been put in place, which include the Professional Services Team.
Contact
Contributes to our mission of Mercy through providing support in a range of areas – telephone (02) 9572 5400 or email Executive Director – David Penny via communication@ismapng.org.au