Archived News Item
A WARM PLACE OF MERCY
May 1, 2015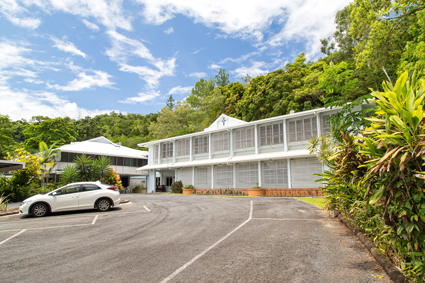 Seville Mercy Conference Centre & Retreat at Earlville is the best Conference location in Cairns. Situated at the foot of the coastal range, with beautifully kept grounds containing tracts of rainforest and natural bushland, day visitors and overnight guests will enjoy a peaceful ambience that sets the scene for a productive meeting, conference or retreat.
Seville is less than 10 minutes' drive from the Cairns CBD, featuring modern meeting room facilities, off street parking, and retreat style accommodation, all your conference needs can be met in one convenient location.
P.J Doyle, one of Cairns' early pioneers and entrepreneurs, established Seville as a grand house and property which became renowned as a place of hospitality in the early 1900's. As a result of the kindness and support of Mother M. Evangelist Morrissey, one of the first sisters of Mercy in Far North Queensland, the property was bequeathed to the Sisters. Initially used as their Novitiate, the centre eventually transformed into what we have today – the Seville Mercy Conference Centre.
Today Seville is an integral part of Mercy Ministries Far North Queensland and is managed by a local Board. It is the legacy of the former Cairns Congregation of the Sisters of Mercy, and the ISMAPNG vision of 'extravagant hospitality', continues to give life to this place. Recent investment in technology, and development of its operational systems, means that Seville is very much a professional conference centre, but it hasn't lost its Mercy family touch!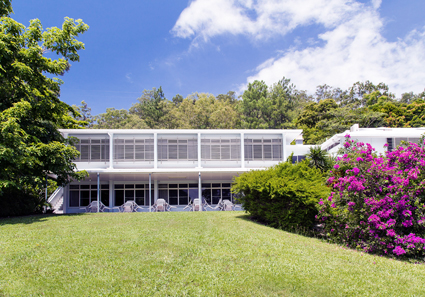 As well as being arguably the most significant centre for faith formation in Far North Queensland, Seville has the potential to expand, to further support the needs of the Institute of Sisters of Mercy of Australia and Papua New Guinea. The beauty of the north, the wonderful winters (what winters?) and the fact that Cairns airport has multiple direct flights every day, from every capital city in Australia, makes it the perfect venue for training and retreats.
For further details about Seville, please visit our website www.somcairns.com.au or contact Rod Cole-Clarke on ph:(07) 4047 8100; email: conference@somcairns.com.au