Archived News Item
A WARM MERCY WELCOME!
June 27, 2016
"When you have more than you need, build a longer table, not a higher fence".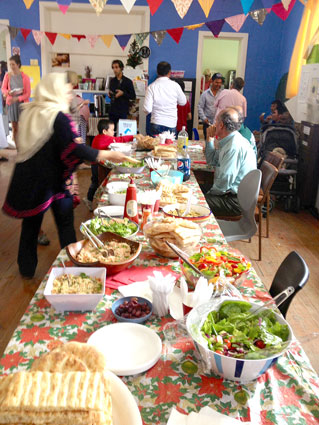 There are over 3,000 asylum seekers living in South Australia. A large number live in Kilburn near the Mercy House of Welcome and come to us daily for English lessons, assistance with accommodation, bills, food, legal support and companionship.
Asylum Seekers survive on very limited income and often suffer from isolation and depression. Families with young children struggle to meet their daily living costs and keep their children warm enough during the cold winter nights.
We currently have over 400 clients on our data base with legal support being a major need for most of them. So far, over 100 applications for protection visas have been completed by our pro bono legal team but the outcome is uncertain as many have already received double negative responses on previous applications.
Fatimah, a young Afghani woman is just one of the many people helped by the Mercy House of Welcome. With three children under the age of 10, she fled her home country when her husband was murdered by the Taliban making the long and desperate journey to Australia with her children. In the last three years she has learnt English, set up a home and is learning to drive. She says, 'Mercy House has given me so much support, they have taught me English, helped me with furniture and moving house, provided food and clothes for my children. Without their support I would not feel strong – they are always there to help us'.
With Refugee Week taking place in June each year, now is an ideal time to raise awareness about the issues affecting refugees and celebrate the positive contributions made by refugees to Australian society. The theme for Refugee Week for 2015 to 2017 is "With courage let us all combine". Taken from the second verse of the national anthem, the theme celebrates the courage of refugees and of people who speak out against persecution and injustice. It serves as a call for unity and for positive action, encouraging Australians to improve our nation's welcome for refugees and to acknowledge the skills and energy refugees bring to their new home.
Mercy Works is extremely proud of its many projects supporting refugees and asylum seekers. We strive to ensure that their transition here is as smooth as possible. In Catherine McAuley's words "Our charity must be in our hearts and from our hearts" and so we extend a warm Mercy Welcome to the newest members of our society.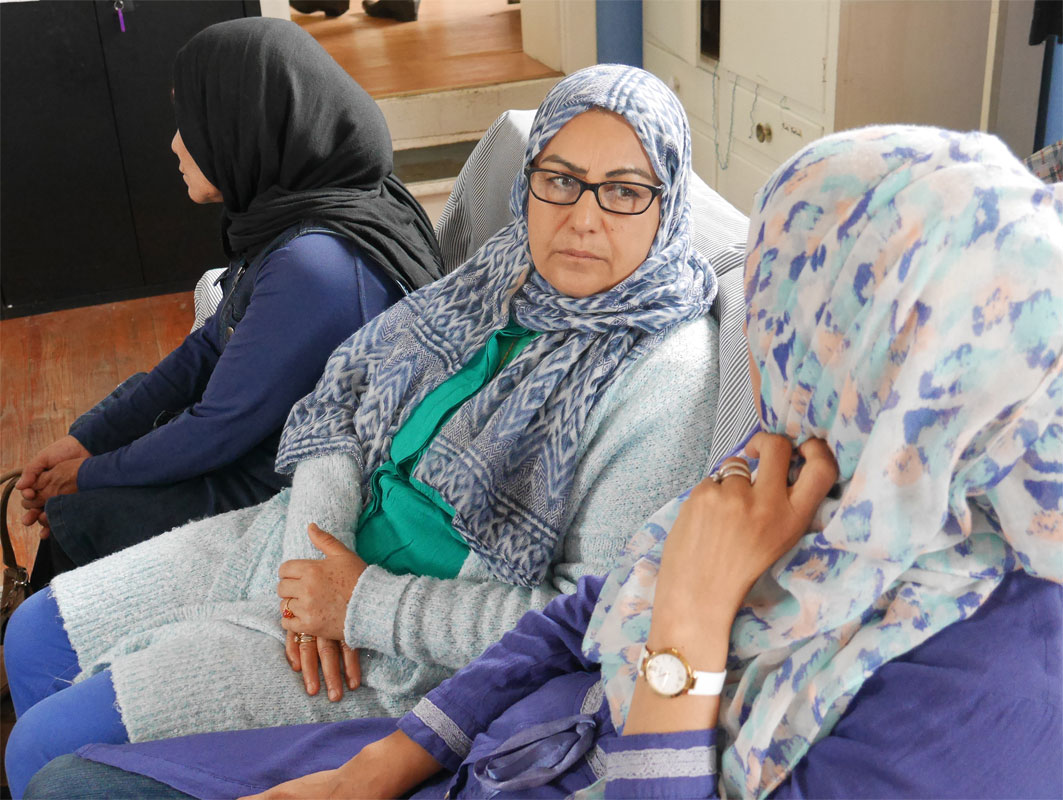 Nonetheless, we need more help to continue our work and so we are launching a Winter Appeal in aid of the Mercy House of Welcome as this is traditionally the hardest time of year for our clients. To donate or obtain further information on this appeal please contact:
Elizabeth Grady
(02) 9564 1911
email at mwfo@mercy.org.au
or visit our website www.mercyworks.org.au