Archived News Item
A VOWED AND COMMITTED LIFE
August 26, 2016
First of all, I sincerely thank each one of you for your support and prayers over the years, and especially recently when I renewed my vows.  I am very grateful for your gifts, many cards, emails, phone calls, direct congratulations and that you just quietly prayed for me – they are great source of support and encouragement.
I was born in South Vietnam and am the eldest of four children.  My childhood was impacted by the post-Vietnam war; as a consequence, my younger brother and I escaped Vietnam when we were little and we were in a Malaysian refugee camp from 1990-1994 before we repatriated to Vietnam. In late 1996, I was sponsored to come to Australia under a special program for returned refugees and my younger brother was left in Vietnam.  Thankfully, my parents and siblings joined me over the years – my whole family was reunited last year after 26 years of separation.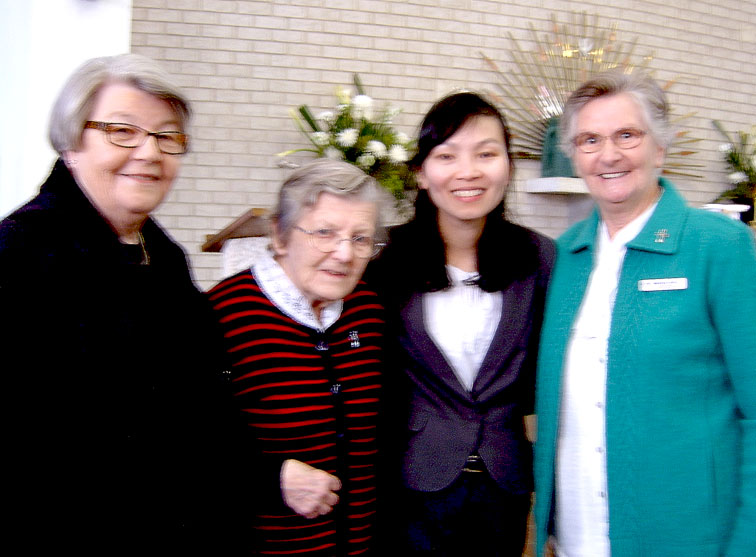 My enquiry about religious life with Mercy started in 2008.  However, the seed of Mercy was planted in me in 1990 by the three Sisters of Mercy – Carole McDonald, Joan Campbell and Maureen Lohrey – who looked after me and my brother as unaccompanied minors in the refugee camp and taught me in High School and whom I met every day at church for mass.  These Sisters had a significant influence on me – they created a feeling of safety and were a true presence of Mercy in their support of us.
I thought I had lost contact with the Sisters.  Even though I remembered their names and knew they were Sisters from Australia, I did not know the name of their order or what part of Australia they came from.  In 2007, I bought a DVD "Returning to Freedom Lands: Bidong-Galang 2005"; it was a documentary about a trip of the first group of the Vietnamese refugees going back to visit the camps in Malaysia and Indonesia.  Unexpectedly, I saw the three Sisters in the DVD and with the help of a Priest friend I gained the contact phone number for one of the Sisters and I reconnected with them again. My early childhood awareness of my desire to explore religious life was fulfilled by the mystery of this reconnection, which led to my immersion in the Initial Formation Program from 2008.  As I stated in my thank you speech following my First Profession in 2013:
"I did not have to find out what Mercy is all about before I decided to join, as the image and presence of the three of you in my heart had given me all the information I needed."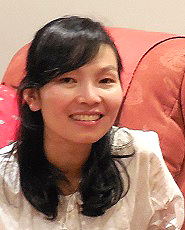 My current ministry is with Mercy Hospital for Women, Heidelberg.  Our Social Work team supports parents who have babies in Special Care Nursery, mothers in the Obstetric Ward and women in the Gyn/Oncology Ward and Chemo Unit.  There is joy and sadness mingled in the hospital environment.  Parents and patients have various circumstances and family issues.  They need medical care, emotional and practical support.
I find myself very privileged to continue the work which Catherine McAuley started in the early nineteenth century.  I endeavour to carry on the mission of Mercy in my work, as I support parents and patients during both the happiest and the most difficult times of their lives.  You are invited to join me in this ministry through your prayers for the support of parents and patients, and for the development and improvement of medical care to meet their needs.
Messages to: Mai Nguyen-Doan rsm