Archived News Item
A Successful Mercy Health Initiative
July 27, 2014
The Mercy Health Foundation Ball was a huge success with close to $150,000 raised for the carers of terminally ill people.
A total of 460 people attended the charity event, held at the Plaza Ballroom in Melbourne on Saturday 14 June, which included a range of entertainment and live and silent auctions.
Proceeds from the night went to Mercy Palliative Care's Urgent Need Appeal, which provides financial support to those people who care for loved ones with a terminal illness. The appeal aims to raise more than $2 million.
Facts about Palliative Care are:
• Up to 26 per cent of palliative carers work fewer hours, while 17 per cent leave their jobs.
• About 26 per cent suffer a financial loss due to the extra expenses of caring for a loved one.
• A total of 25 per cent have difficulty meeting everyday living costs.
• Also 59 per cent of carers are not working or looking for work.
(Source: Palliative Care Australia: The Social Impact of Caring for Terminally Ill People in Australia, 2004.)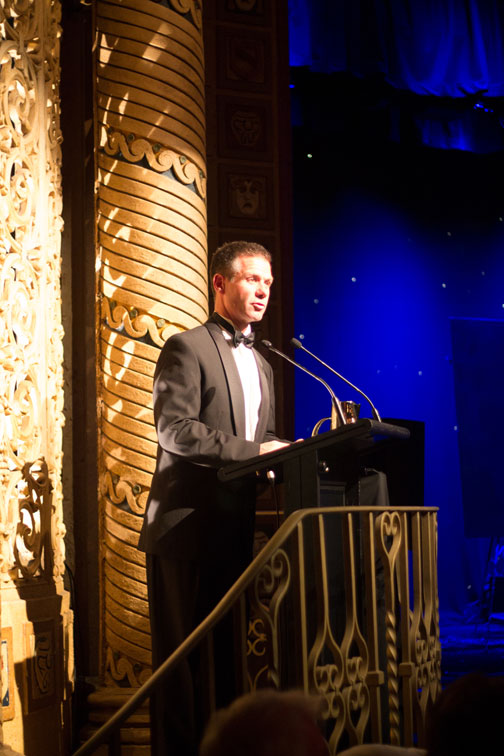 Guests enjoyed a three-course meal during the night, which was led by Master of Ceremonies and popular radio personality Matt Tilley. Entertainment was also provided by speed artist Brad Blaze and The White Tree Band.
Executive Director Health Services Dr Linda Mellors said the night was a great success. Dr Mellors said it was not only pleasing to see the generosity of people who gave on the night, but also to see all those who enjoyed the festivities.
"Everyone who attended the night had a wonderful time,'' Dr Mellors said. "It is such a fantastic event every year and I think a lot of people will benefit from all the generous donations.''
For more information go to: Mercy Health
Messages to: Adrian Bernecich