Archived News Item
A Stepping Stone Between Home and School
March 29, 2017
Mercy Ministries Far North Queensland have begun a new support project that connects the Mercy history in the Far North to a practical outreach for the students and families of Mount St. Bernard College (MSB), Herberton.
The Sisters of Mercy established MSB, Herberton in 1921 as a boarding college for both primary and secondary students. The main priority of the college was to meet the educational needs of students from remote areas of the Far North and North West of Queensland. In 2006, the Sisters of Mercy gifted Mount St Bernard College to the Catholic Diocese of Cairns and so today MSB is under the stewardship of the Cairns Diocese's Catholic Education Services.  The Mercy charism of service, faith, hospitality and social justice continues to be nurtured and lived out by the dedicated and professional staff.
The local Sisters of Mercy and Mercy Ministries Far North Queensland also continue to have an active interest in, and support for, the college community and as such have recently established a new outreach support project for the students and their families through sponsored use of the accommodation facilities at Seville Mercy Conference Centre, Cairns.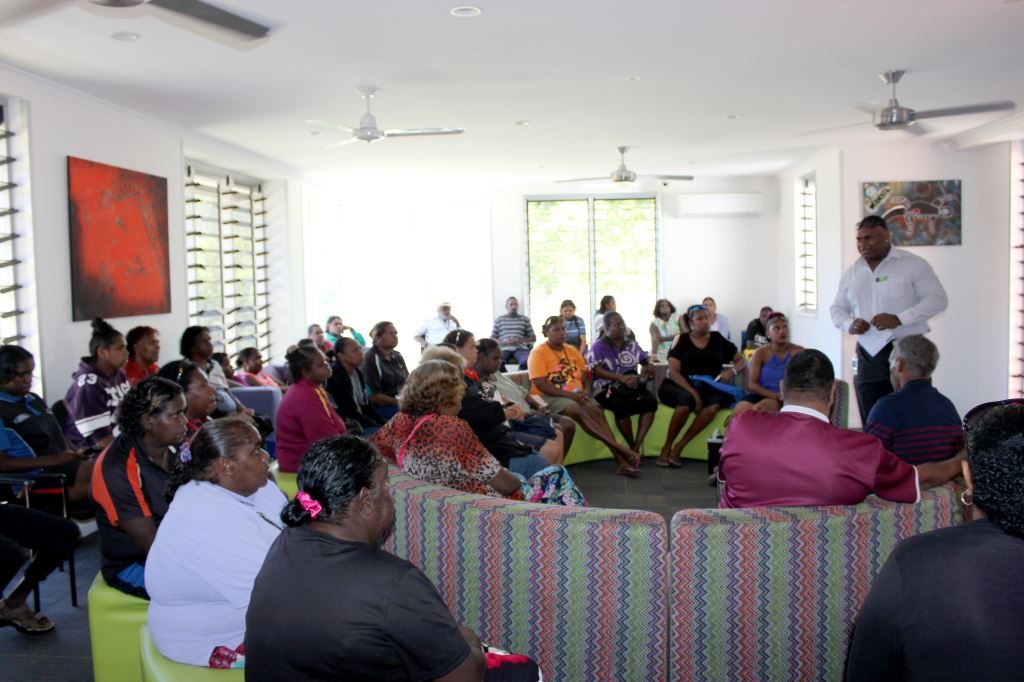 The project has already provided valuable and practical support for students and their families; especially as many of the boarders continue to come from remote areas of Far North Queensland, the Torres Strait, PNG and the Northern Territory.  Given the irregular times of flights to and from their homes, and the distance to the airport from Herberton, Seville has become a stepping stone between home and school for a growing number of students.
Mercy Ministries Far North Queensland was recently pleased to be able to provide an overnight stay for a group of 30 new parents/guardians of the college following their induction day in Herberton. New parents and guardians took part in a full program facilitated by the MSB Transition Support Team. In this program the escorts learned about the Residence program, met the college and boarding staff, learned about the elders, were introduced to the learning systems and the Parent Portal, had a barbeque and celebrated in a ritual together. Following the program the parents and guardians made their way to Cairns for a well-earned rest and overnight stay at Seville, before flying home the following day.
"It is wonderful to work with Mount St. Bernard Principal, Mr. David Finch, in this support project and we look forward to extending this initiative through providing occasional weekend-get-away experiences in Cairns, as an incentive and reward for students," said Terry Power, Manager Formation and Projects, Mercy Ministries Far North Queensland.
Messages to: Terry Power
29 March 2017