Archived News Item
A Special Project
September 22, 2014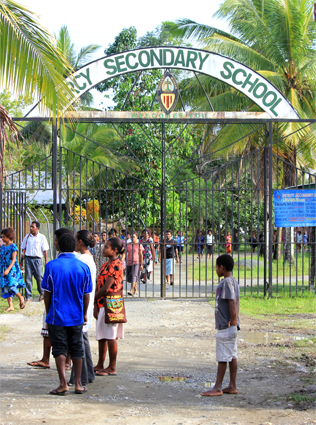 Mercy Works is helping to provide better boarding facilities for 600 students at Mercy Secondary School Yarapos
Mercy Secondary School Yarapos is located on the outskirts of Wewak, East Sepik Province of Papua New Guinea. The Brisbane Sisters of Mercy founded the school in 1963 with 11 students. Today the school has 600 boarders and 100 day students. It provides education for young women up to Year 12 and the students come from all over PNG. Many of the girls spend the entire year at school because home is just too remote and difficult to get back to.
Currently Mercy Works is committed to funding the renovation of two dormitories built in 1963, which are in urgent need of repair. The total cost of this project is $158,800 and so far Mercy Works has guaranteed funding of only $58,000.
Wewak is on the main northern coast of PNG an area of high humidity and rainfall. Malaria is a common problem and education, employment and social issues are also significant. Mercy Works has funded a number of projects over the years as the school has grown.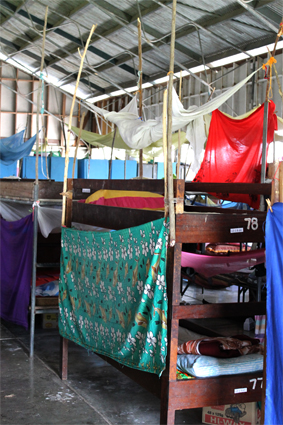 Mercy Secondary School's motto is Valiant Woman. In 2012 the School Captain, Stephanie Maragian spoke at the graduation ceremony. She said: "Education here has helped us fit into all walks of life – be real women and mothers of tomorrow and find a job and earn money. Finally to be a true valiant woman is to be a productive citizen of this country."
The Yarapos students call their school, bingavia, which means "happy place".
For more information regarding Mercy Works go to http://mercyworks.org.au/