Archived News Item
A Sister of Mercy shares her Story
February 25, 2015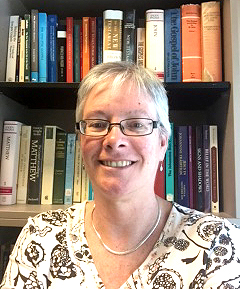 One of six children, I was born and grew up in Reservoir, a northern suburb of Melbourne. I continue to be blessed with a loving family, now extended to include eleven nieces and nephews.
I attended Catholic schools, run by the Good Samaritan Sisters, in the northern suburbs and then completed a Science Degree and Dip Ed at University of Melbourne. My first teaching post was Sunbury High School where I taught Mathematics and Sport for six years.
In my mid-twenties, I 'met' Catherine McAuley for the first time and felt very much at home with the Mercy story. My call led me to join the Sisters of Mercy at Ballarat East. While I thought I would be a Maths teacher for the rest of my life, a trip to the Holy Land as part of a tour led by Veronica Lawson rsm fired me to begin Biblical studies at Australian Catholic University while I taught at Mercy Secondary Colleges in Ballarat.
My Biblical journey is still continuing and it has led me along paths that I never expected to pursue. After completing Theological study at Melbourne College of Divinity, I worked in Adult Education within the Ballarat Diocese for two years and have lectured in biblical studies for the past ten years at ACU in Ballarat. I also had four months biblical teaching in PNG as seen below. I love exploring the biblical text with others!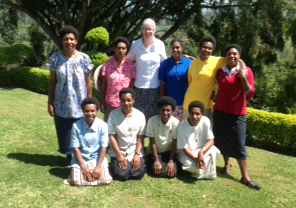 This year, I have leave from ACU and I hope to engage in the biblical area with various Mercy groups and ministries, including Mercy communities in PNG. I will also undertake some research, exploring the biblical text from an ecological perspective. While I still enjoy Maths and sport, my focus for many years now has been on biblical interpretation. Using an ecological perspective is a newer way of interpretation for me and one that is grounded in the interconnectedness of all the Earth community. I trust the Spirit has journeyed with me to this point and will continue to dance with me, wherever the Mercy rhythm and steps may lead.
Messages to: Elizabeth Dowling rsm