Archived News Item
A Significant Day
September 22, 2014
The Constitutions of the Institute of Sisters of Mercy of Australia and Papua New Guinea tell us that 'Catherine and her first companions felt themselves called to a new way of living and practising mercy. With their hearts centred in God, they moved out freely, despite difficulties and dangers, even to death, and met God's mercy in courageous service of those who lived in various kinds of poverty. They trusted totally in God's providence and placed themselves under the special care of Mary, the Mother of Mercy.' This we recall each year in our celebration of Mercy Day.
The beautiful card designed to help us celebrate the feast of Our Lady of Mercy on September 24 features a bronze image of Catherine McAuley sitting at one end of a seat in the garden of our Institute Centre at Stanmore. When you sit beside her it is as though you are sitting with a friend, enjoying the peace of the garden together at her invitation, listening intently to her words of encouragement. As Mercy people, we are reminded that the presence of Catherine is always there in our work and ministry! Her response to the call of the Gospel is ever new because of what she inspires us to do as we respond to the needs of those around us.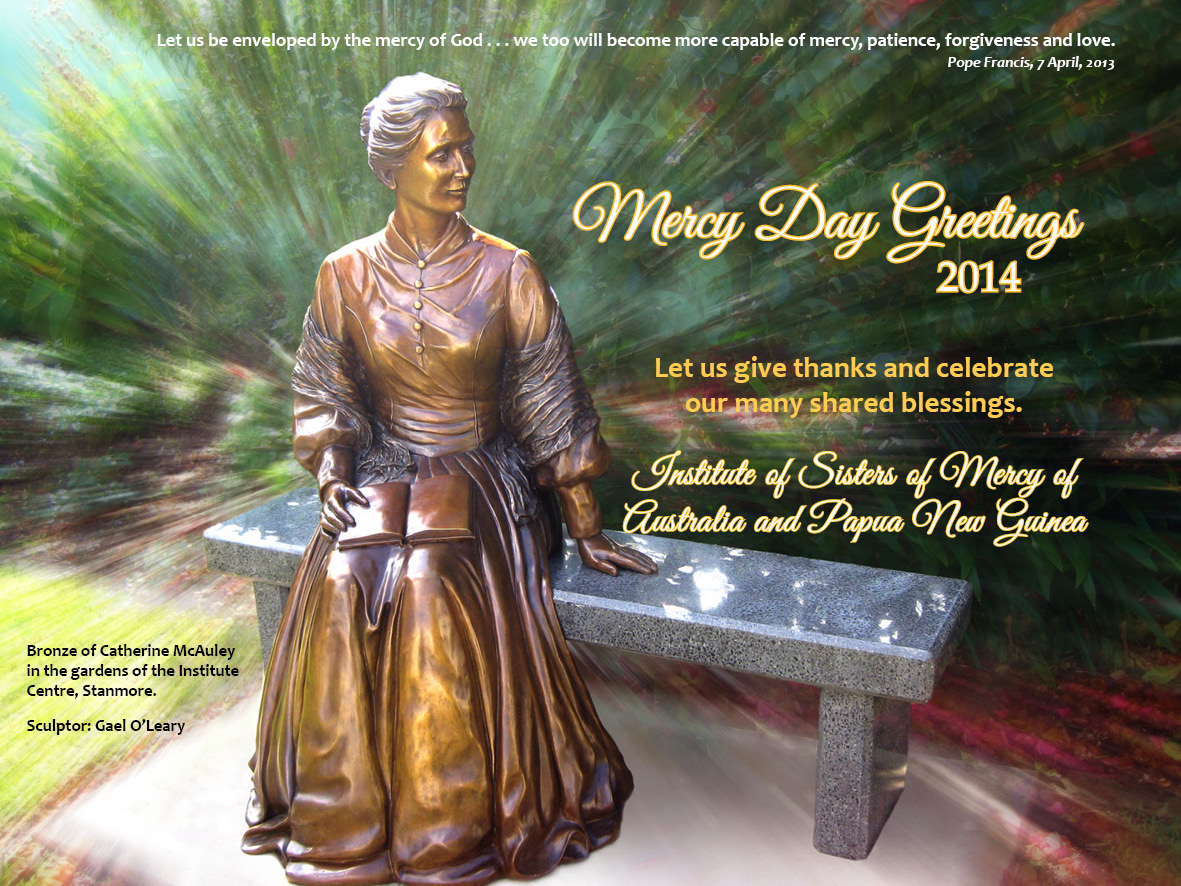 People from across the Mercy world are gathering in Dublin this week to celebrate the 20th anniversary of the establishment of Mercy International Association. We invite you to join in these celebrations in whatever ways you can. On behalf of the other members of our Institute Leadership team – Annette, Barbara, Sally and Theresia -I wish everyone reading this edition of 'just Mercy' a very happy Mercy day. May God bless us abundantly and renew our energy for making a difference in the lives of others.
Berneice Loch rsm
Institute Leader
Messages to: Berneice Loch