Archived News Item
A SIGNIFICANT DAY IN THE MERCY CALENDAR
December 5, 2016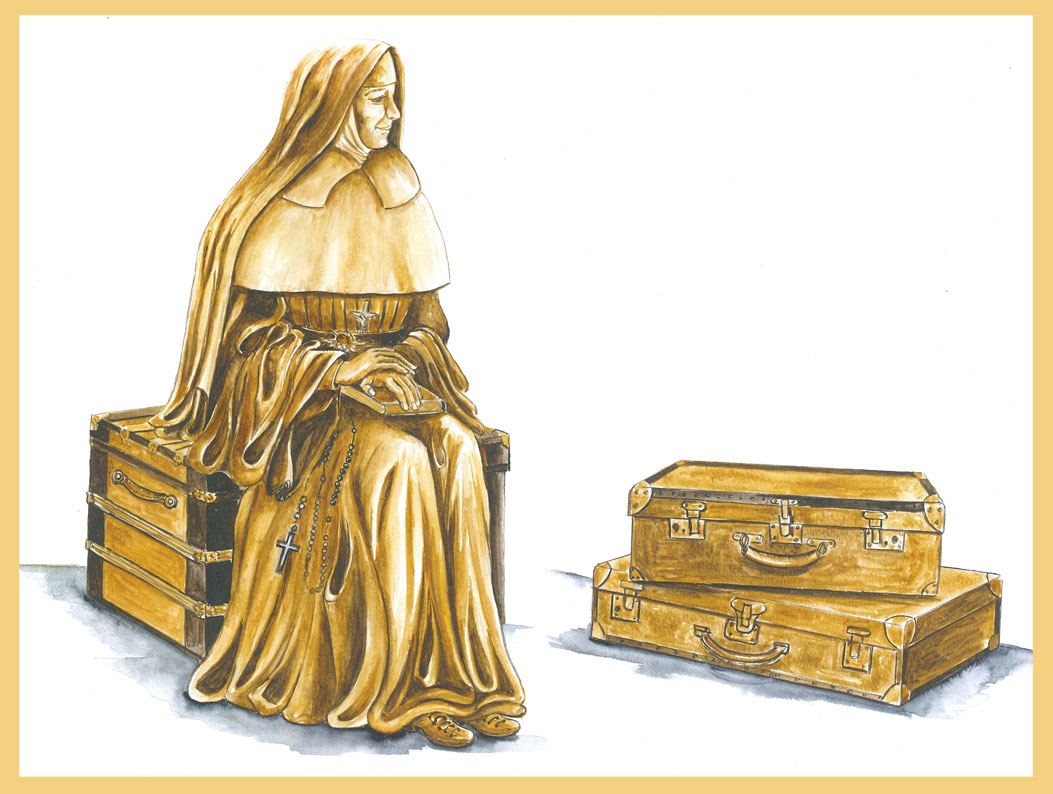 5 December 2016
Next Monday, December 12 is Foundation Day, a significant day in the Mercy world for on this day the Sisters of Mercy officially began in Ireland in 1831. It is also the fifth anniversary of the official commencement of the Institute of Sisters of Mercy of Australia and Papua New Guinea (ISMAPNG) following the reconfiguring of 15 Mercy Congregations in Australia and Papua New Guinea in 2011.
As part of the celebrations there are many events being held around the Institute. Two events of particular note are the Unveiling and Blessing of a sculpture of Ursula Frayne at Mercy Convent, Victoria Square, Perth, Western Australia and Stage One of the new ISMAPNG website going live.
The sculpture, entitled 'Ursula Frayne – The Traveller', commemorates the first Sisters of Mercy who arrived in Australia 170 years ago under the leadership of Ursula Frayne. Australian sculptor, Gael O'Leary has depicted Ursula as the traveller, recognising the arduous journey that she and her travelling companions made from Ireland to Australia by steam ship.
The striking life size bronze sculpture features Ursula sitting calmly on a steamer trunk with her hands gently resting on her breviary.  She looks at the viewer who may choose to sit on the opposite suitcases, inviting them to commune with her.
Bishop Donald Sproxton (Auxillary Bishop of Perth) will bless the sculpture during the ceremony. The unveiling of the statue and blessing will be able to be viewed via a livestream on the new ISMAPNG website.
Stage One of the new ISMAPNG website will go live ahead of the livestream video broadcast. The new website presents the mission and ministries of the Institute, history and stories of the Institute over 170 years and ways that people can join in our mission of Mercy.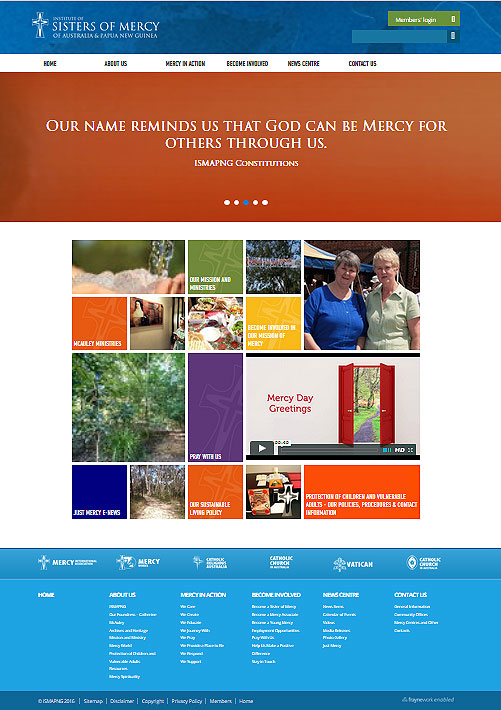 The new website project has been overseen by a committee (Anne McMillan rsm, Berenice Kerr rsm, Kerry Willison rsm, John Rochester, Meegan Jenkins and Denise Fletcher) working with an ISMAPNG Digital Ministry, Fraynework Multimedia. Further stages of the website project will include a new ISMAPNG Online Network and App.
To see the new website and view the livestream broadcast of the unveiling of 'Ursula Frayne – The Traveller' go to www.institute.mercy.org.au on December 12.
The official part of the broadcast will commence at 3.30pm (Australian Western Standard Time) which is:
6.30pm – New South Wales, Victoria and Tasmania
6pm – South Australia and the Northern Territory
5.30pm – Queensland and Papua New Guinea.
Messages to: John Rochester – ISMAPNG Communications Manager