Archived News Item
A RICH AND FULFILLING MERCY LIFE
July 3, 2015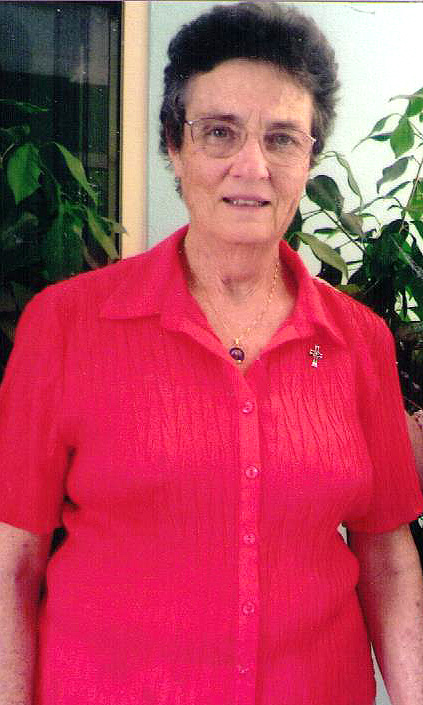 Considering the circumstances, the fact that I became a Sister of Mercy probably isn't surprising. The Sisters came to Mossman in North Queensland the year before my parents were married. Both lines of inheritance had a long and practical involvement with the Church. In our family it was the norm for dad to be at school or church working bees or just there doing jobs for Sister or Father, or for mum to be sending baking across to the Sisters or to have huge bake-ups for the Parish fundraising.
Each morning we kids took a bucket of milk from our cow to school for the Sisters and in the days before the Sisters came back after spending the long summer holiday in Herberton, we cleaned the Convent from top to bottom. It was great fun – racing up and down the long stairs around the huge verandas and in and out of the small bedrooms. Then the Sisters would arrive and all that area was once again sacrosanct. That evening the Sisters sat down to a tasty dinner prepared at the Masterson house. All this involvement communicated to us the respect our parents had for the life and work of the Sisters.
So after four years of boarding school life at Mt St Bernard College in Herberton, as an educated young woman inspired by the self-giving of parents and teachers, what was more natural for me than to join the 'good Sisters' in their life of helping others. The only problem was that my older sister Marie was already a recently Professed Sister. I certainly didn't want to appear to be following her; surely God wouldn't be calling two members of our family. But after six months of working in the office of the local department store and having a fine social life as a member of the local Catholic Youth Movement, enter I did. Unfortunately I had no companion and the group before me was already Professed. It was a rather lonely 6 months indeed before a group of four Irish postulants arrived to join me.
Teacher training at McAuley College Brisbane followed immediately after Profession. Whilst at College I also did the bridging course that was being offered to the local upper Primary Sisters so they could transition with the Yr 8 class into lower secondary. In 1963 I began an exciting and fulfilling fifty plus years of teaching at St Monica's College in Cairns and retired from teaching last year still loving it. That sounds like a long time and I guess it was, but it was anything but boring.
With the launch of Sputnik and the subsequent emphasis on Science in schools I was sent to James Cook University in Townsville to do a Science Degree. During this time I was welcomed into the Community of St Patrick's on the Strand and have since had a deep fondness and respect for the Townsville Mercies. That done, it was back to St Monica's, now to teach Science.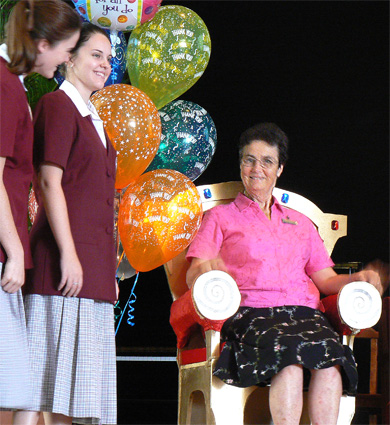 In the late 80's I became Deputy Principal – Pastoral Care. At St Monica's at the time that position included care of the buildings as well as the students. During these years I continued some classroom teaching, gradually moving from Science and Religious Education to Religious Education only. I retired from the position of Deputy in 2006 and at a College Assembly was given a grand surprise "This is Your Life" style farewell, complete with guests from my family and friends. Of course the characteristic St-Monica's-touch-of-humour was there in the form of the 'throne', designed and built by Richard the art teacher, on which I sat for the proceedings.
Always the students who captured my love and attention in a special way were the hurting and angry girls who often felt betrayed by their world and acted it out at school. So it was pure joy to me at this public occasion when a senior who had received "much special attention" from me over her years at St Monica's told the assembled school of the change I had enabled her to make in her life.
My own growth as a person and a Mercy Sister had many catalysts over the years: welcoming and supporting our first Refugee family to the Parish as part of the Diocesan Social Justice Committee, being on the Australian Social Justice Council for a number of years, serving the local Community as a member of the Leadership team, taking not one but two Spirituality Course within ten years, each complete with a thirty-day retreats (that says something, doesn't it!), three overseas trips within ten years (a holiday, a Pilgrimage to Baggot Street Dublin and a visit to Gallipoli and the Western Front) each in its own way a wonder-filled experience. In addition to all this, I am deeply grateful for the fact that I live in a time when we are exposed to such enlightened Scripture scholarship and have such wonderful Mercy scholars who have introduced us in a very helpful way to the life and spirit of Catherine McAuley.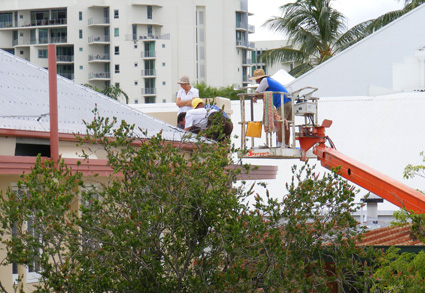 In these days of my retirement I am not entirely idle. My days are full with activities such as visiting the sick and shut-in, providing the spiritual reflection for a St Vincent DePaul Conference, attending meetings and gatherings, sewing, gardening and bits of maintenance, and I moving toward completing a task in the College Archives that I began some years ago. It has been a rewarding and fulfilling journey thus far!
Messages to: Therese Masterson rsm
Photos: Middle – The Retirement Throne.
Bottom – Overseeing duties!