Archived News Item
A Rainforest Retreat at Seville
August 29, 2019
Over four incredible days in late July, Rahamim Ecology Centre led a Rainforest Retreat at Seville Conference Centre in Cairns.
Rod Cole-Clarke, Manager of Seville, was very pleased to welcome Rahamim to Cairns and was able to ensure their 16 retreat participants enjoyed the 'extravagant hospitality' that Seville is well known for.
Margie Abbott RSM and Sally Neaves led the retreat, while meals were prepared by Alicia Colley from Rahamim.
Participants also thoroughly enjoyed the rejuvenated Mercy Creek rainforest pathways located at Seville.  The quiet peacefulness allowed all participants to reflect on the learnings from the retreat.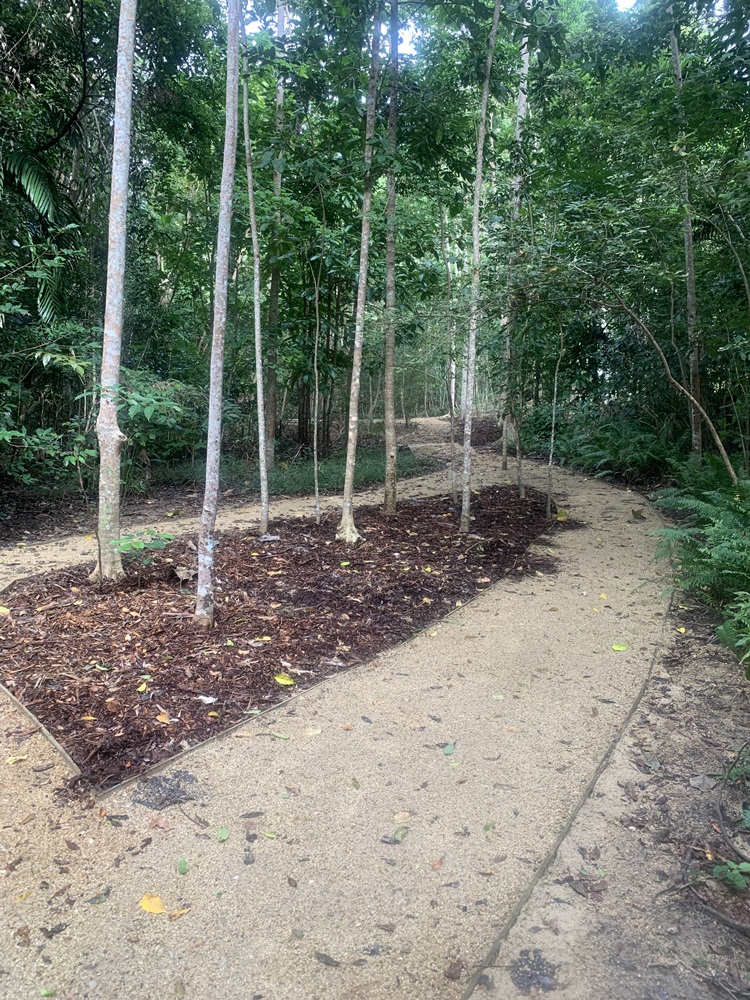 Messages to:  Seville Conference Centre