Archived News Item
A PERSPECTIVE ON ASYLUM SEEKERS
June 12, 2015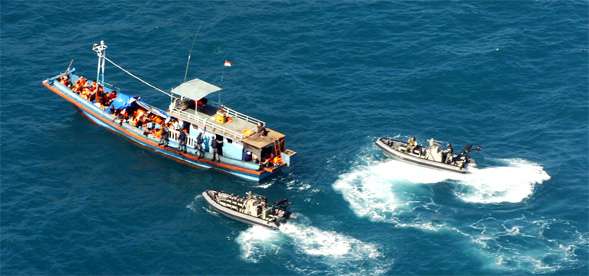 An article worth noting in regard to Australia's policy on Asylum Seekers has been published in 'Eureka Street' by Anna Martin, a young Australian presently studying International Criminal Law at the UNICRI in Italy. Her most recent classes were in human rights and she reflects on the place of Australia in that international arena particularly in the area of Asylum Seekers.
The article can be READ HERE
Note: Anna is a past student of Damascus College Ballarat, a school co-sponsored by the Institute of Sisters of Mercy and the Diocese of Ballarat.