Archived News Item
A PARABLE OF LIFE
May 24, 2016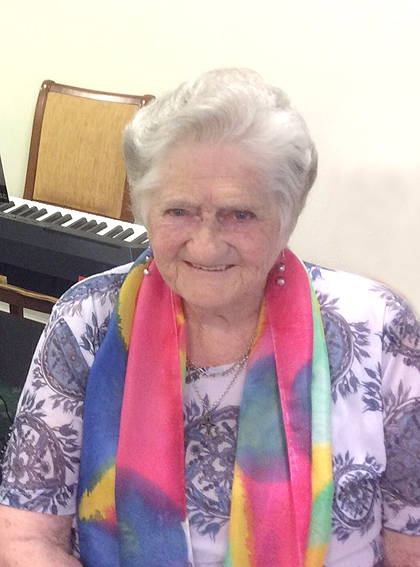 In recent months I participated in a five week sabbatical entitled "Retirement for Mission." At one of the Eucharistic celebrations, the gospel was the Parable of the Good Shepherd. Later when we were gathered for a meal, the people sitting at my table began to share stories of some of our life experiences. Having been reminded of a personal experience during the reading of the gospel, this was my story.
I grew up on a farm and when I was ten, just after shearing time, there was an unseasonable cold snap, resulting in the death of 30 newly shorn ewes who had new lambs. I was given the responsibility of caring for the lambs. This meant ensuring they were feed by bottle at the appropriate times, they had a place of shelter from the winter cold at night, that they felt nurtured and protected. I was responsible for keeping them safe, ensuring that they felt safe.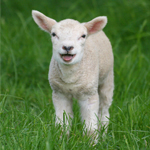 Each lamb had a name which they learnt to recognise, and to which they responded. Billy was the leader of "the flock" and was a special personality. When they were frightened they came to the garden gate and bleated until I went to them and assured them that they were safe.
When they were old enough Dad put them on the truck and took them to the sheep sale. I can still see them peering through the railing of the truck bleating to me as Dad drove off, with me in tears, running after the truck. I didn't speak to Dad for three weeks. I felt utterly bereft.
For me, this experience has always been an opening into a real understanding of the story of the Good Shepherd. It taught me the incredible privilege and responsibility of the shepherd. Just as the Good Shepherd cares for us, strengthens and protects us in the face of danger, so too, we have the opportunity and privilege to be shepherds, to look out for each other. No matter how old or frail we may grow, we can still engage in Mission by being a shepherding presence that lets others know we care.
The sabbatical programme was invaluable in quality input and highlighted the richness of the person. Those who have retired from active ministry can bring to the lives of others the goodness of their being, of their person, of their "shepherding."
The Retirement for Mission Sabbatical is being presented again next year.
Messages to: Bernadette Franks rsm