Archived News Item
A New Mercy Face
August 31, 2014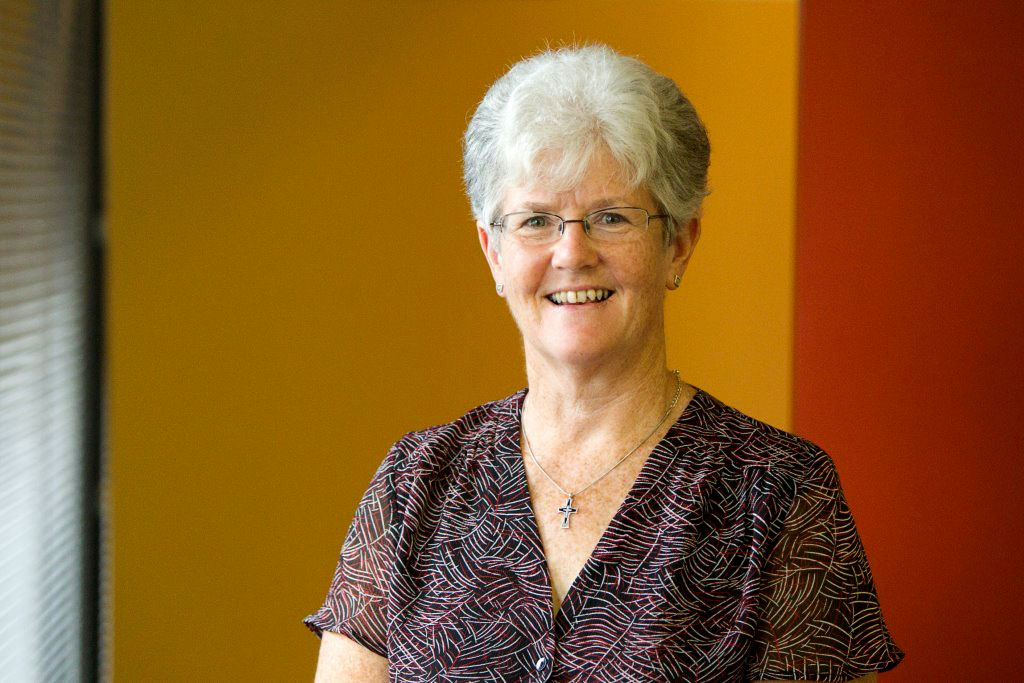 On 10 June 2014 Denise Fox rsm commenced a new role as Project Officer for McAuley Ministries Ltd. Based in the Institute Office at Stanmore, Sydney NSW, McAuley Ministries was established by the Institute to exercise governance responsibility for those ministries which previously had been the direct responsibility of the Institute Leader.
Prior to taking up this position Denise was for two years one of two Executive Officers for the National Office for Professional Standards for the Catholic Church of Australia. Denise is a New Zealand Sister of Mercy with a background in education, secondary and adult. Denise has extensive experience in board membership in the health education and the social service sectors, and is presently deputy chair of Mercy International Association. For ten years Denise was leader of the Sisters of Mercy Wellington, and then in 2006 was the first leader of the newly formed New Zealand Congregation Nga Whaea Atawhai o Aotearoa Sisters of Mercy New Zealand.
Denise is enjoying the opportunity to be part of this new venture in the life of the Institute and working with women and men of Mercy to respond to the needs of our time. An initial task is to identify the many ministries across the Institute in Australia which form McAuley Ministries. Many are small with individual sisters, lay employees and volunteers responding in Mercy in rich and diverse ways, giving expression in our contemporary society to the spiritual and corporal works of Mercy. Present count is approximately 55 ministries reaching out in compassion, justice and hospitality in spirituality, ecology, education, counselling, and consultancy.
Supporting Denise in her role is the Board of McAuley Ministries, the directors of which are Sisters Margaret Scroope (chair), Gabriella Gresz, Angela Jordan, Sharon Price, and Kathleen Tierney. One of Denise's hopes is to be out and about to meet with sisters and colleagues whose ministries form part of McAuley Ministries to support the ministries and develop networks to enhance the Mercy mission with its focus on the earth community being shattered by displacement.
Messages to Denise Fox rsm