Archived News Item
A NEW GATHERING PLACE
May 24, 2016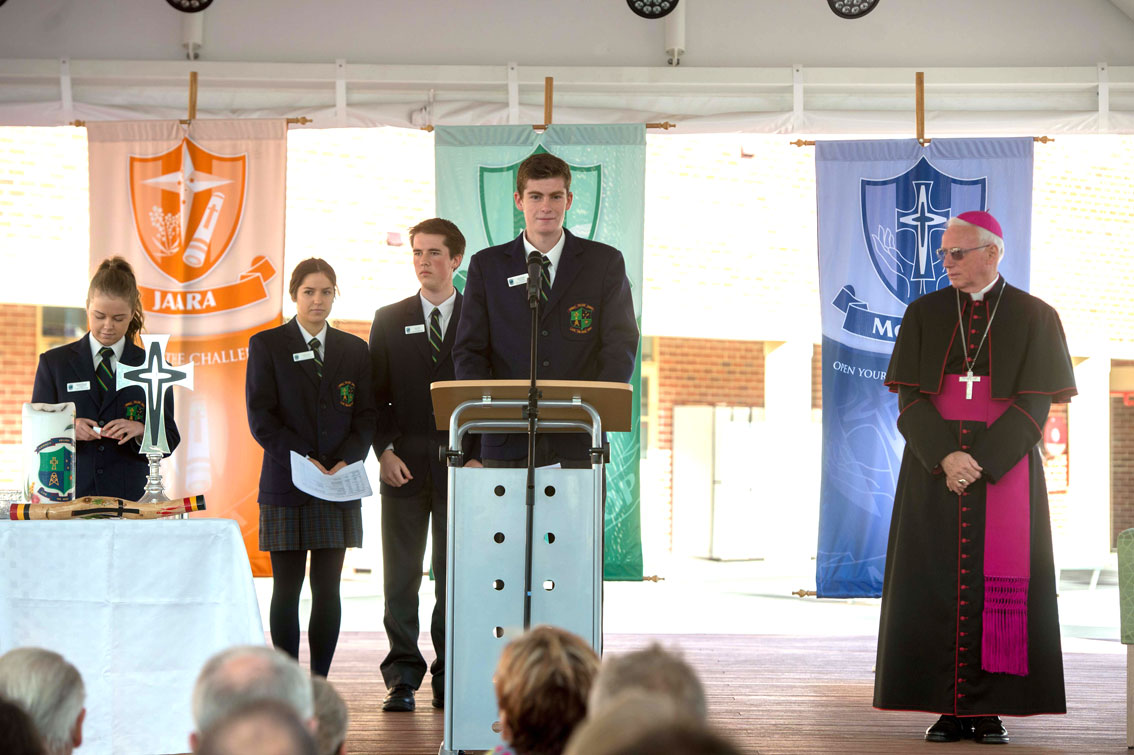 On Tuesday 19 April, Catholic College Bendigo was pleased to announce McAuley Square as the name of the new multi-purpose recreational area at La Valla, its Years 7-9 Campus. The name was proposed by Year 8 students who surveyed students at the beginning of this year.
A Blessing Liturgy was celebrated by Bishop Leslie Tomlinson in the presence of local and visiting Mercy Sisters, the CEO of Mercy Education Limited, Mr Christopher Houlihan and Mrs Liz Monahan representing the Mercy Education Board. The presence of Fr Andrew Fewings, Fr Rom Hayes and Fr Rob Galea complemented the occasion, as did the presence of other members of our community who contributed to the design and build. A special thank-you was also given to some of the current Year 10 and 11 students who, in late 2014, worked with Mr Matt Dwyer from Y2 Architecture to complete the design of the square.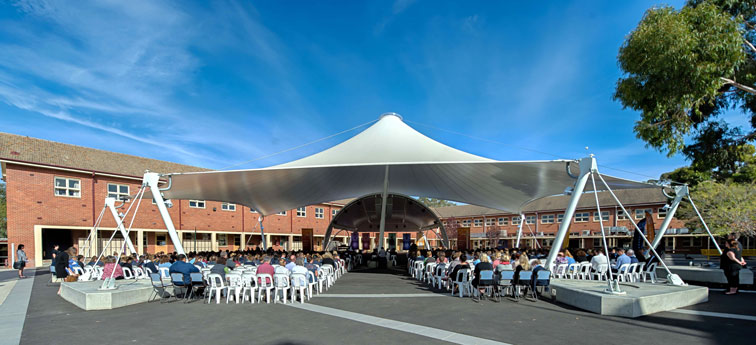 McAuley Square has made a huge improvement to the learning and general environment at La Valla and has given the students and staff great pride in its appearance. Those who return to La Valla and see McAuley Square for the first time are always impressed by the new facility. This space has added a modern feel to the already iconic space at La Valla. It is an outstanding feature at the campus, a great setting and the students thoroughly enjoy socialising and sharing time together in the space.
Messages to: Brian Turner – Principal