Archived News Item
A Mission Experience in Kenya
February 28, 2014
On January 10th Sr Kathy Kettle RSM set out from Perth accompanied by teachers and students from Mater Dei College north of Perth who were about to embark on a mission experience in Kenya. The group spent 18 days living and working in various apostolates of the Sisters of Mercy in and around Nairobi.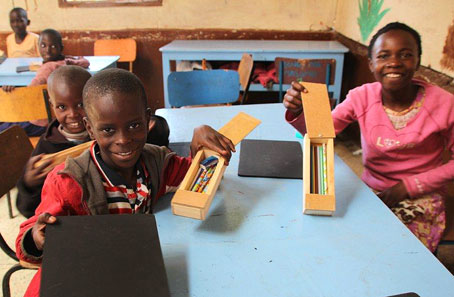 The group worked with students at Songa Mbele Centre and St Catherine's, both Primary schools, at the Mukuru Promotional Centre and at St Marian's Refuge Centre. At each school they went into the classrooms and taught the students about Australia and helped them with the work they were currently doing.
Songa Mbele is a school for children with disabilities. It also helps children who for various reasons might be behind at school and aims to try to integrate them into mainstream schools.
At St Catherine's they also helped with sorting out a large quantity of clothing donations that the school had received and setting up the food bank for local families. The school also supplies parents who have HIV with immune boosting flour that helps improve their health, enabling them to look after and care for their children.
At Mukuru Promotion Centre young adults are educated and trained in catering, sewing, hairdressing and IT in the hope of better job prospects. Attached to the Centre is St Bahkita's Primary School where the group went into classes and showed a movie on the big screen. Iona, a teacher, said: "For some this experience was a first and the look of enjoyment on their faces was priceless!"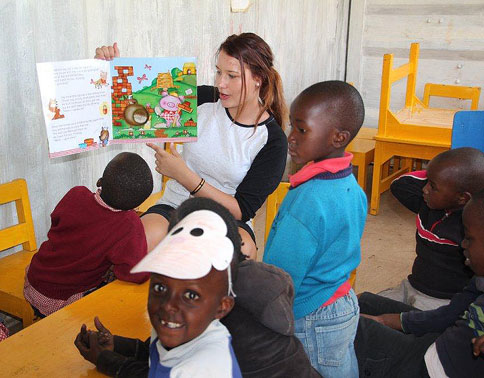 St Marian's Rescue Centre is a halfway house for children who cannot stay at home with their parents due to abuse, parental death or medical issues. One teacher said: "These children we got to know quite well throughout our stay. They were always smiling and happy to see us despite some of the extreme dysfunction and hardships they had had to endure. These children were the hardest to say goodbye to."
The teachers and students were exposed to some of the rigours of living in a country where many people are poor and suffer hardships in their living conditions, where there are extensive slum areas and life can seem very bleak. One teacher remarked: "It became evident to me that the people had a strong sense of community, respect and enterprise. In the slums people helped each other, had small businesses and stopped us to tell us that they were happy here". She added that "the presence of faith, hope and love was rich".
Initially some students found the living conditions quite difficult: the food, toilet facilities and no hot water. But as the time went on they got into the spirit of the mission and got really involved in the tasks and activities of each day and each place, giving generously of themselves even to shovelling rubbish in the hot sun and running themselves ragged at the end of a long day, and playing with the kids. Vanessa, a teacher, said: "Seeing our students challenge themselves and the way they think" has been an important motivation for her.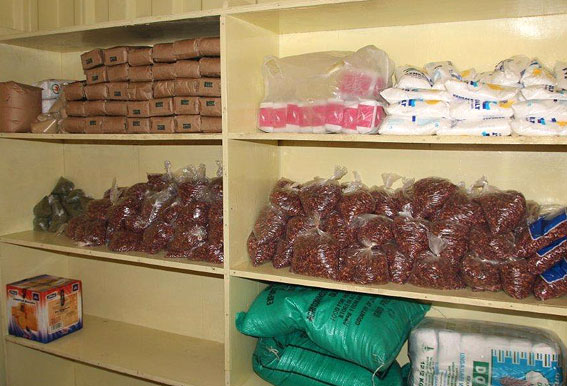 Some of the ways this Mission Experience has impacted on the group has been life-changing. Vanessa found that she quickly adjusted to the differences in lifestyle: she was struck by the way people seem far more connected, making more of an effort to talk, share and enjoy each other's company. She wishes she could do more to help them overcome the difficulties they face each day. For Iona, "It has really hit home to me that you need to be content and happy with what you have in life and make the most of it" and that "material wealth is hollow if you do not have meaningful relationships and connections to others". She believes that "one person can truly make a difference in the lives of people who are less fortunate".
One of the students, Jarrod, went to Kenya because he said it was "an opportunity to experience a different culture and a challenge to do something that I had never done before" and now "I am more aware about other cultures and that there is really no point in complaining about anything, we just got to get on with what we got to do".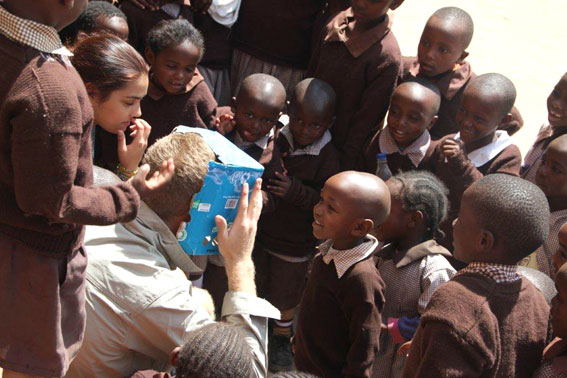 When asked to comment on the work of the Sisters of Mercy in Kenya one teacher noted that the Kenyan people "really need organisations such as the Sisters of Mercy to facilitate the funding, organisation and running of local projects and schools because the country does not have the infrastructure, education and literacy to do it alone". Another teacher added: "The work the Sisters of Mercy do in Kenya has practical and symbolic worth: projects help people with basic elements of survival" and "they also offer people hope and show the Kenyans that there are people out there that care about them".
A student summed up the worth of the Sisters of Mercy work in Kenya. He said: "The work of the Sisters of Mercy is outstanding and the positive imprint that they have made in the society is obvious. They give people more opportunities and their work is definitely worth continuing.
Sister Kathy Kettle has remained in Kenya to work further with these people for the next three months. Opportunities to support the work of the Sisters in Kenya are available, such as the sponsorship of educating an 'orphaned child' at $40.00 a year. More information can be obtained from Kathy.
Pauline Masters rsm
Messages to: Kathy Kettle rsm
Pauline Masters rsm
Mater Dei College
Visit: Mater Dei College