Archived News Item
A MERCY HEALTH MILESTONE IN ALBURY
December 7, 2015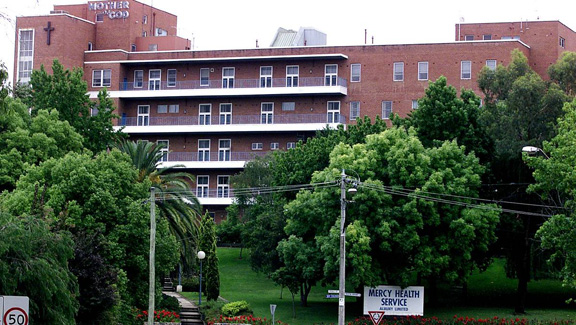 In May 1945, four Sisters of Mercy travelled from the Mercy Hospital, Young to establish a Catholic hospital in Albury. Mercy Health Albury, NSW marked this 70th anniversary on Monday 26 October this year.
Mercy Health Albury Operations Manager Christine Arnold said "the health service has played various roles in the community, including at one stage offering coronary care, a children's ward, obstetrics and gynaecology services.
Mercy Health Albury's role has evolved over time and we continue to offer important services to the community, including aged care assessment, day therapy programs, allied health, healthy ageing, geriatric evaluation management and palliative care."
The 70th anniversary celebrations included a community forum where people could find out more about the health service and culminated in the opening of Alma's Garden and a garden party. The garden is named after Alma Hartley, a palliative care volunteer with Mercy Health Albury who helped facilitate a walking group for newly bereaved people.
A glimpse of the 70 years can be seen HERE
Messages to: Kasey McCulloch – Mercy Health Media Officer