Archived News Item
A MERCY DAY EXPERIENCE
October 19, 2015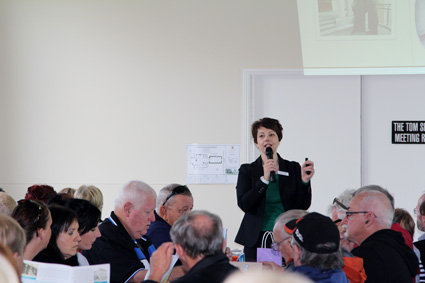 For the staff of Mercy Services Newcastle, the annual celebration of Mercy Day was a time of inspiration and information. Our CEO, Roy Hambly, gave us an overview of some of our great achievements of the past year. Then Natalie Acton from the Mercy Ethos office led a discussion about how the Mercy story started with Catherine McAuley opening her House of Mercy on September 24, 1827. Natalie told us that we are the authors of the current chapter of the Mercy story through our works. We enjoyed the opportunity to reflect on our work and to share our views/experiences with each other.

Our efforts to tell our story in six words resulted in:
Empathy, Compassion, flexibility, persistence, rewarding, enjoyable
We came, We saw, We cared
Evolution creates linkages leading to resolution
Helping others who can't help themselves
Fortunate beginnings, inspiring stories, encouraging futures
Unity, respect, services, care, justice, empathy
Humble beginning, caring hospitality onwards
Started Newcastle, serving Hunter and beyond
We seek, We saw, We served
Mercy in name, Mercy in action
Helping people is it's own reward
Life has purpose: Care, Share, Support
Saw the need, made the difference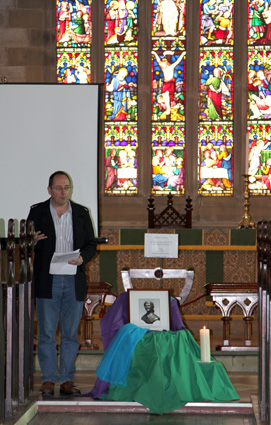 During the day, Lawrie and Mel led a Centring on Mercy reflection time inside the church and
Karen and Robyn demonstrated their community transport skill in organising the team walking rally around the town.The patchy rain didn't deter us and Sue came with gumboots ready for anything. One of the main events was the farewell for Ruth Riddel after 25 years working with us. Many people remember Ruth as Coordinator of the Tighes Hill Day Centre but for the past few years she has found a new energy as one of our Home Care Package Coordinators. We wish her all the best for her well deserved retirement.
Mercy Day 2015 was indeed appreciated by all.
Messages to: Mercy Services
Photos:
Top: Natalie Acton
Middle: Time of reflection
Bottom: Sue's boots and Ruth with her engraved 25 years service commemorative plate