Archived News Item
A Mercy Connection
March 28, 2014
Marg Hayes shares with us her reflection on being a 'Mercy girl' whilst in attendance at a HIV/AIDS Conference in Canberra last year; Marg is the co-ordinator of Catholic HIV/AIDS in Melbourne as well as being a Prison Chaplain.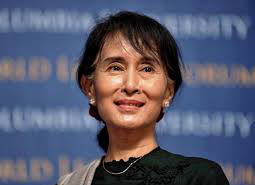 It is World AIDS Day 2013 and I am privileged to be at Government House to hear Aung Sun Suu Kyi, the Burmese Opposition Leader speak. She comes in her role as Ambassador for PLWHA (People living with HIV/Aids). I am here because I coordinate the Catholic HIV/AIDS Ministry in Melbourne, a division of CatholicCare and offer pastoral care to people living with HIV/AIDS.
It was an inspiring speech, energising and encouraging and in this frame of mind I move on to the Positive Living Centre in Melbourne. Here I will lead the Remembering Service for the many who have died in Melbourne from this virus.
Neal Blewett is our speaker at the Service. He was Minister for Health at the time that the Human Immunodeficiency Virus was identified and when very little was known about it, just that people were dying, mostly young, gay men. At that time there was much stigma and discrimination around this virus and sadly, there still is. In talking about this, he told a story of the only way he could get funds to certain programs in Queensland. This was to transfer the money to them via the Sisters of Mercy. I felt so proud that I had a Mercy connection, educated by the Mercies at St. Aloysius College in North Melbourne and as I looked around the room I saw another key supporter of the Positive Living Centre also attended St. Al's.
From 2013 to the present and in July this year the International AIDS Conference will be held in Melbourne. 15,000 people are expected to attend. Alongside the conference will be the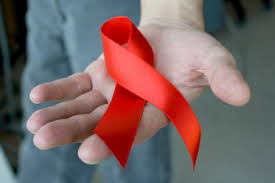 Global Village with exhibitions, talks and entertainment from people all over the world. Entrance to the Global Village is free and it is a great space to learn about HIV and support small international projects. There will also be Interfaith & Catholic gatherings prior to the Conference. I seriously recommend a day at the Global Village to all.
Note from Geraldine Mugavin rsm, who contributed Marg's reflection:
When I heard Marg say 'I felt so proud that I had had a Mercy education' I felt proud too. We do not know where nor when the Spirit of Catherine will touch peoples' hearts. The foundation has been laid and will blossom we know not where.
Messages to: Geraldine Mugavin rsm