Archived News Item
A MAGICAL MISSION
July 3, 2015
Once admitted by the door keeper, an enthusiastic black labrador called Dumble, the unsuspecting pilgrim enters a book-lined sanctuary, filled to the brim with a creative jumble of puppets, magic tricks, hats, costumes and towers of books— on the floor, the desk, the chair, in fact on every available surface. Tread carefully, lest you become entangled with the strings of a rack of marionettes or a pile of props! It's not an untidy space, not really… only, there is a sense of many projects unfolding all at once, growing and multiplying.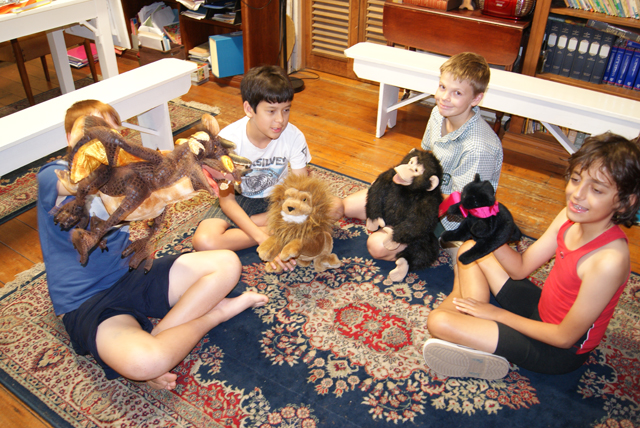 But props and books are only the tools, for in this fabled land, the most important things are the children- lots of them. It is the children who are the starting point of Sister Kerry's magical mission. That mission began with a promise to God, to follow a religious life for the enrichment of all who enter her sphere … especially the young. Some of her charges are as little as three and others have grown up under her tutelage and aren't children any more. Every day a trail of souls beats a path to the magical door where suddenly so many things become possible. Whatever is needed, Sister Kerry provides, and often in a way that is least expected.

Perhaps you might think that I am speaking about a magician, a librarian, a nun, a puppeteer or a teacher? The truth is that Sister Kerry is all of these things, but she is first and foremost, a nun. As a young woman, Sister Kerry Gordon chose to follow the inspiration of Catherine McAuley who believed that to educate is to set free. For Sister Kerry, creative teaching through literature is the ultimate expression of this mission- to bring light into the lives of her charges, to reveal the richness of the written word and to learn the skills to bring their individual talents to bear. Through the discipline of speech and drama, Sister Kerry has helped countless kids to be engaging speakers, captivating performers, imaginative thinkers and most of all, better people.
It's an exhausting business for when the students finally leave her door in the evening, the phone starts to ring and the first of her many adult charges come for succor, to be mentored, to be supported and encouraged.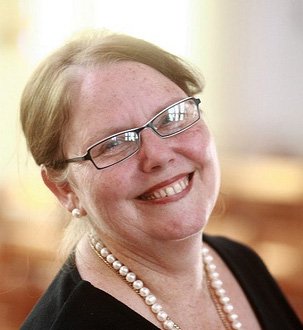 Sister Kerry's practice takes no account of race, creed or colour. No talent is needed to come through her gates. All are welcome. She has taught many with disabilities, and encouraged them to embrace their uniqueness… to let their light shine. Her example is not only tolerance, but total acceptance. So if you are passing Sister Kerry's Magic house, be prepared for a feast of creativity, a lot of attention from Dumble, plenty of cups of tea and most of all, love.
Shared by Annie O'Dowd
Messages to: Kerry Gordon rsm