Archived News Item
A LITANY OF PRAYER FOR ALL
July 3, 2015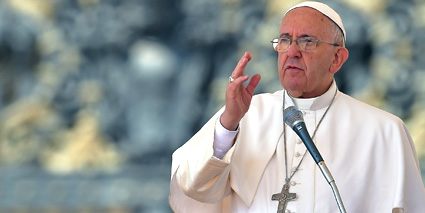 It seems as though there is immense interest in the latest church document as the world receives the publication of Pope Francis's Encyclical on Ecology, released on Thursday, June 18.
The encyclical is has been given the title "Laudato Si" (translated in English either as "Be praised" or "Praised Be") a quotation from a popular prayer of St. Francis of Assisi praising God for the creation of the different creatures and aspects of the Earth.
All sorts of predictions of focus and content were to be found floating through cyberspace prior to the release of the Encyclical and there seemed to be an expectation that this encyclical will be far more radical and ambitious than the critics feared, or the friends imagined! With the document now available for our reading and reflection, I find myself praying that ears and eyes, minds and hearts (mine and others') may be open to the movement of God's Spirit for the blessing of all creation.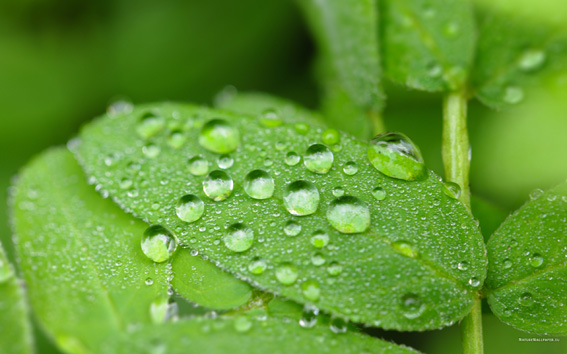 After a recent gathering, as our prayer, we shared the following Litany, taken from a book by Kathleen Fisher entitled LOVING CREATION. In her book she reminds us: 'We are companions in the Spirit with persons and with all of nature as well – stardust, galaxies, creatures large and small.' She goes on to say that when we celebrate this heritage in litany and song, we bring to mind who we are and how, in the fullness of our communion, we image God. I would like to share her Litany with you:
A Litany of Lament, Praise, Blessing, Thanksgiving, Intercession.

We lift a chorus of praise to you, Sophia (Wisdom),
Joining with all peoples across the globe,
Blending our speech with the voices of soft rain and desert heat,
Lofty pines and jewelled frost crystals, splendid ravens and soaring eagles,
Pulsating jellyfish and fragile hummingbirds, patient reptiles and industrious beavers,
Graceful elk and powerful bears, radiant stars and spinning planets.
And so we pray …
Teach us to reverence your creation.

We repent of the losses we have inflicted on our planet.
We mourn the silenced songbirds and scorched soil,
Slashed forests and polluted seas,
Unclean air and vanishing bees.
We weep for those people whose lives
Have been fractured and diminished,
Rendered intolerable and cut short
By our wars and ethnic cleansing,
Our violence and our greed.
We have failed to live by your grace,
And we seek forgiveness and healing.
And so we pray…
Teach us to reverence your creation.

We give thanks for all the saints
Who have inhabited this Earth before us,
From whose lives our own faith has been fashioned.
We are filled with gratitude for these ancestors
Who learned to abide in you, and there found courage
To dream the dreams and see the visions
Now bequeathed to us as heritage and hope.
And so we pray…
Teach us to reverence your creation.

Bless all living beings now making their way in your universe,
All creatures who embrace and uphold us,
who show us our unique gifts in time and space,
who add to our particular pattern and presence.
Bless peoples of every race and religion,
Every gender and difference,
Every culture and calling, every country and nation.
Bless algae and bacteria, alpine wildflowers and pesky mosquitoes,
cloying air and gentle breezes, penguins and puppies,
waterfalls and rivers, farmland and meadows.
And so we pray…
Teach us to reverence your creation.

Creator Spirit, you who dwell within our cosmic chaos,
Infuse with fresh love all our atoms, cells and sinews.
Forgive and renew us.
Convert our hearts, and turn us around again and again
Until we discern your face in all you have created
And forge new ways of living together in your universe.
Amen
Messages to: Helen Baguley rsm