Archived News Item
A Joyous Occasion in PNG
December 7, 2016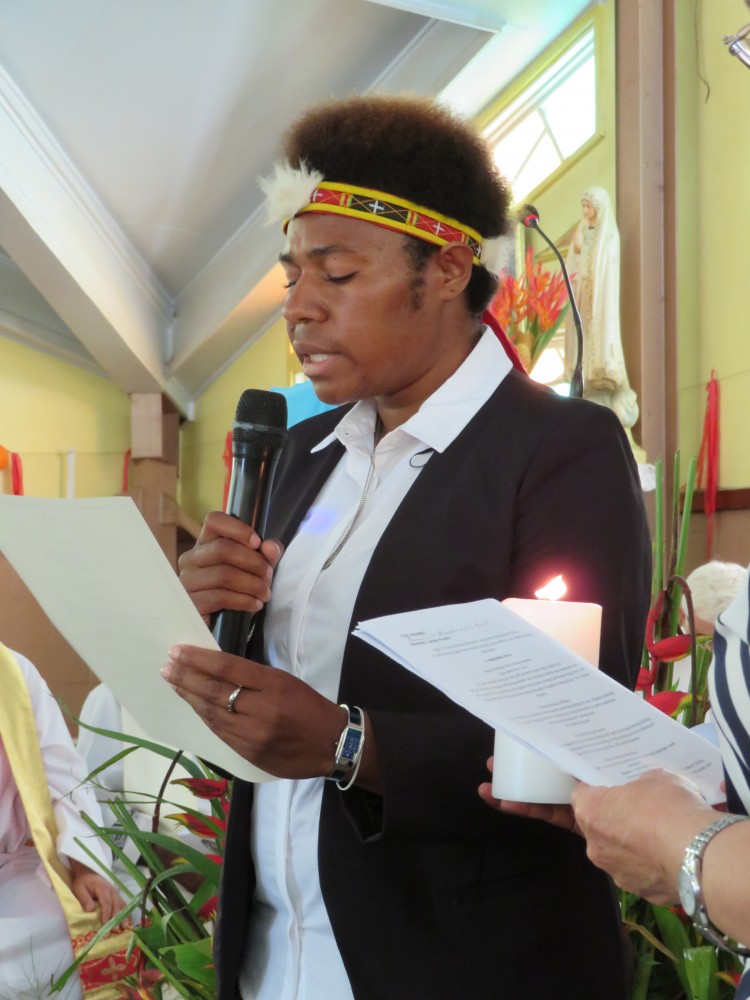 December 5, 2016
Last Saturday, 26 November many people gathered in St Paul's Parish Church, Mt Hagen, Papua New Guinea with Sisters of Mercy from different parts of PNG and Australia for the celebration of Mathilda Paro's First Profession as a Sister of Mercy in ISMAPNG.  Mathilda was delighted to have Bishop Arnold Orowae, Bishop of Wabag as the main celebrant together with nine other priests.  Many parishioners and family members also travelled long distances (some by truck) from Mathilda's home province of Enga.
A "sinsing" dance group from St Clement's parish set a very joyous atmosphere to the whole celebration as they headed the entrance and gospel processions.  The strong faith of the people was very evident in the strong volume of the singing capably led by the choir.  Mathilda chose the gospel of Luke 9: 57 – 62 (The Cost of Following Jesus) to illustrate her theme of "Follow Me."    Maryanne Kolkia rsm gave an excellent explanation of the vows before Mathilda recited them and then signed in the presence of Sisters Berneice Loch, Institute Leader, Theresia Tina, Institute Councillor and Bishop Arnold.
After Mass the celebrations continued at McAuley House over a light lunch.
Messages to: Joan Doyle rsm