Archived News Item
A HISTORIC MILESTONE IN BENDIGO
September 10, 2015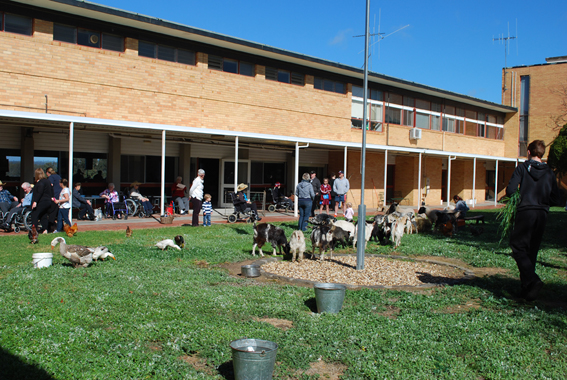 The Bendigo community helped Mercy Health Bethlehem Home for the Aged celebrate their 50th anniversary on Saturday 29 August, 2015.
The significant anniversary was acknowledged with Mass and a morning tea as well as a range of free, family-friendly activities.
There was musical entertainment, stalls, a jumping castle, face painting, a live artist and an animal farm for everyone to enjoy.
The community was also able to tour the home and enjoy a free BBQ lunch and tea and coffee throughout the day.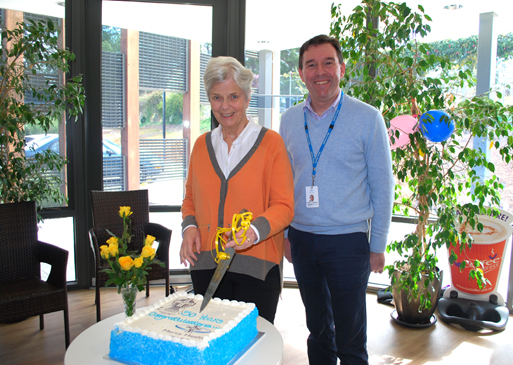 Bethlehem Home for the Aged was established in 1965 by the Sisters of Charity of Jesus and Mary, at the request of Most Reverend Bernard Stewart, Bishop of Sandhurst.
In July 1990, ownership was transferred to the Catholic Diocese of Sandhurst, which later appointed Mercy Health (formerly Mercy Health and Aged Care) to manage the home in 1997.
In 2006, Bethlehem Home for the Aged was officially gifted to Mercy Health and the Sisters of Mercy.
Messages to: Mercy Health
Photos:
Top – The Animal Farm
Bottom – Sister Helen Monkivitch RSM AO and Mercy Health Group CEO Adjunct Professor Stephen Cornelissen cutting the cake.