Archived News Item
A GLIMPSE OF HISTORY
April 18, 2016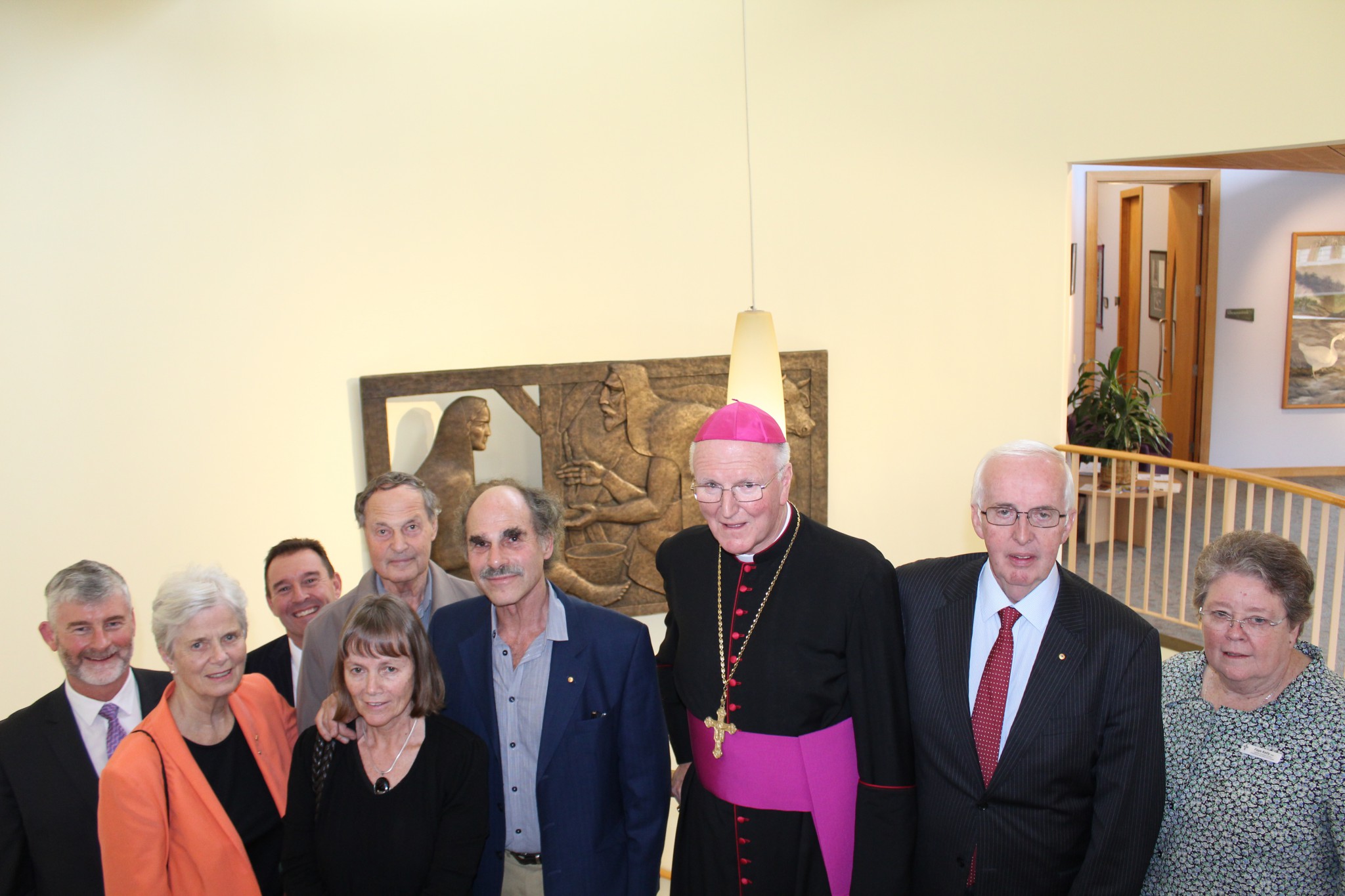 Recently,
Mercy Health
officially handed over a significant piece of bronze sculpture to the
Catholic Theological College
in Victoria Parade, East Melbourne.
Well known for many sculptural works in and around Melbourne, Andor Meszaros, architect and sculptor, was born in Budapest in 1900 and emigrated to Australia, reaching Melbourne on 21 June 1939. When the new Mercy Hospital for Women was built in East Melbourne, the past nurses of Mercy Private Hospital commissioned a Holy Family Sculpture from Meszaros which they donated to the hospital. The bronze was hung in the hospital in 1970 and it remained there until the hospital's move to Heidelberg in 2005.
The bronze then spent some time in storage with a suitable location unable to be found in the new site. After much discussion and consideration it was agreed to donate the sculpture to the Catholic Theological College where it has been installed in the Thomas Carr Centre. The bronze has taken on new life in the stairwell with both natural and feature lighting showcasing the beauty of the piece. This has also ensured that it remains in the East Melbourne precinct where much of the history of Mercy Health was created.
Present at the official blessing of the bronze were members of Mercy Health with a number of Sisters of Mercy, Archbishop Denis Hart, Most Reverend Shane Mackinlay (Master – CTC) and the sculptors sons, Michael and Danny Meszaros.
Messages to: Mercy Health