Archived News Item
A Gift of Hospitality – Advent to Christmas
December 15, 2014
Hospitality is one of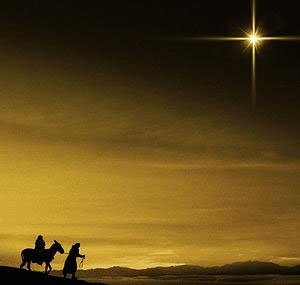 the key characteristics of Mercy people. Catherine McAuley set a fine example for us in the way she made room for people in her life and invited them to undertake works of mercy to relieve the plight of those in need. As we prepare for the feast of Christmas I invite you to consider hospitality as a gift which you can give and receive, perhaps in ways you do not expect.
What do you think of when you reflect on the meaning of hospitality? I think it is a timely reflection for Advent. Perhaps we are most familiar and comfortable with the hospitality which characterises the welcome to friend or visitor or stranger – the kind word, the smile, the place given at the table with an invitation to share what we have. The 'comfortable cup of tea' is often the symbol of such hospitality.
Hospitality is also reflected in our openness to new ideas and questions, to new ways of looking at things and people, to the exploration of new solutions and reframing old questions. Carol Rittner rsm refers to this hospitality of the mind as a very powerful way of bringing our Mercy heritage into dialogue with our contemporary culture. How do we do it? We develop the courage to ask the questions and respectfully engage in dialogue with those who have the power to influence others in our society…
Hospitality of the heart can be tricky, especially if we are in the habit of putting up the shutters around our feelings and emotions in order to cope with the bombardment of tragedy, bad news and intrusive media advertising which comes with preparation for Christmas. How can we open our hearts to empathize with others and respond in an hospitable way if we are fearful of giving in case we lose, of engaging with another person in case we have too many demands made on us in return? How do we do it? We do it one person at a time …
Advent is a time of preparation for the birth of Jesus. We will be invited to give and to receive hospitality many times over as we prepare for Christmas with family, friends, work colleagues and those who will come into our lives unexpectedly this Advent time. We have many examples of hospitality being given and received in the Christmas story – Mary's 'yes' to the Angel Gabriel and her willingness to be the Mother of God; the person who allowed Mary and Joseph to use the stable; the wise people who could see beyond the idea of a triumphant Messiah and went home a different way in order to protect the child; the little drummer boy in the Christmas carol who gave what he could from what he had…
As you prepare for Christmas and celebrate in whatever way is meaningful for you, may you be open to receiving the hospitality of others during this time of Advent and may you also be attentive to those who need your hospitality, your welcome, your acceptance. Who knows – the Christ-child may be in your neighbourhood!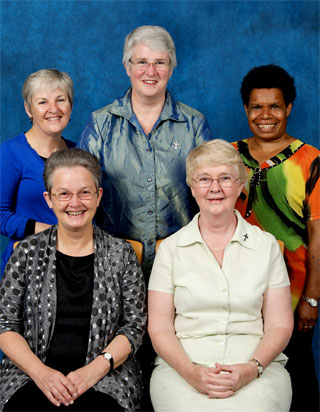 The Institute Leadership Team – (Back L-R: Sally, Annette and Theresia, Front L-R: Berneice & Barbara) wish all readers of 'justMercy' a blessed and happy Christmas. We also pray that the gift of Hospitality will be yours in the year ahead.
Messages to: Annette Schneider rsm