Archived News Item
A Further Word on Child Asylum Seekers
March 26, 2015
Famous Australians Record Song About Asylum Seeking Children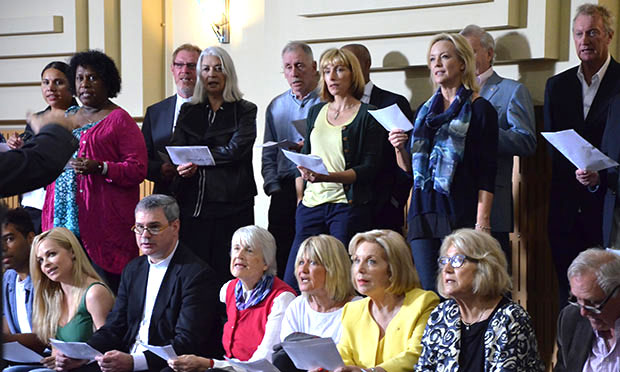 Recently a group of more than 30 high-profile Australians, including actors Bryan Brown, Claudia Karvan and Deborah Mailman, businesswoman Ita Buttrose, author Thomas Keneally and former Wallabies captain George Gregan, have come together to record a song that highlights the plight of child asylum seekers in detention.
The recording brings together noted figures from a diverse range of fields, including business, the arts, academia, sport, religion and media, who together condemn the conditions in which children are being detained, particularly on the islands of Nauru and Christmas Island, highlighting an unsafe environment and lack of schooling.
Brown, who has been instrumental in the project, told Guardian Australia he had no difficulty finding participants. "We've all read a lot [about this issue] over these last few years and been very troubled by it and not really known what to do," he said.
The actor decided that recording a song might help attract attention to the issue. 'We're Better Than This Australia' was recorded in a Sydney studio, with musical direction by Darren Percival from The Voice.
Full article – "The Guardian Australia"
http://www.theguardian.com/music/2014/nov/26/famous-australians-record-song-condemning-detention-asylum-seeker-children?CMP=share_btn_link