A Commitment to Care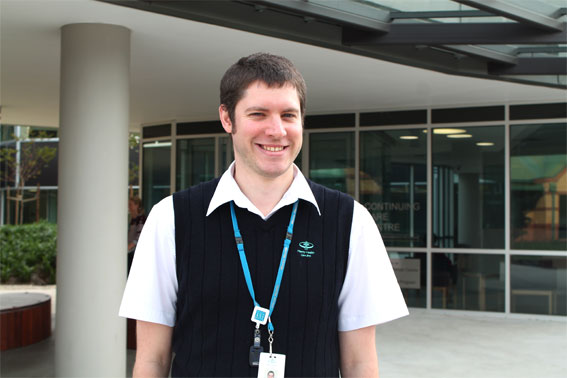 Martin Kaltner's calling provides relief for terminally ill and his passion for his job is truly inspiring. The Mercy Palliative Care nurse has spent the past two years caring for terminally ill patients in Melbourne's west – a job he believes he was made for. "A life-limiting illness doesn't mean you're about to die and I think a lot of people don't realise that," Martin said. The Caroline Springs resident said it was his role to ensure patients were as comfortable as possible by addressing often severe symptoms.
Martin said Mercy Palliative Care's Urgent Need Appeal – which is raising money for families who are struggling to make ends meet while caring for their sick loved ones – was a fantastic initiative. The 2014 Mercy Health Foundation Ball, which was held on Saturday 14 June at the Plaza Ballroom in Collins St, Melbourne also raised money for the appeal to help reach the goal of $2 million. "When I heard about this appeal I was really pleased,'' he said. "It is extremely difficult for patients and their families once they are told about a terminal illness. The patient may have a long or short time to live and they still need to be able to pay the bills.
The father of two makes up to six home visits every day while fielding phone calls from patients and carers who might be in distress and need some quick advice. Martin said "I focus on symptoms, contributing factors and how we can relieve them. It's very hands on but the reward of being able to help someone in pain is amazing."
Martin admitted that at times the work could be confronting but there were processes in place to help nurses deal with it. "We have reflection once a month and we can talk situations through with a psychologist,'' he said. "I think the most important thing is that we know ourselves and develop ways to cope. Working for Mercy Health is a dream come true, I can't see myself anywhere else."
To donate to the Urgent Need Appeal please phone the Mercy Health Foundation on 8416 7766 or Mercy Palliative Care on 9364 9777.
Details: mercyhealth.com.au/About_Us/Ways_To_Give/About_Us/
Messages to: Adrian Bernecich
Media Officer – Mercy Health